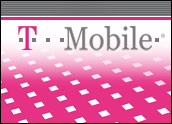 Deutsche Telekom is pursuing a merger between T-Mobile and MetroPCS Communications, according to a Bloomberg report citing anonymous sources.
How the merger may be executed appears to be a moving target at the moment. It could take the form of a stock-swap, giving Deutsche Telekom control of the combined entity, or it could be an initial public offering.
Deutsche Telekom reportedly is considering an outright sale of T-Mobile as well.
Also, there are other companies Deutsche Telekom is said to have lined up for negotiations along any of these lines.
T-Mobile and MetroPCS did not respond to our requests to comment for this story.
Looking for Scale
All of these scenarios have one common factor: They would increase T-Mobile's size and reach, a chief goal Deutsche Telekom had in mind as it pursued a sale of the unit to AT&T. That US$39 billion deal died after regulators put the kibosh on it at the end of last year.
When the matter of size is taken into account, the possibility that buyers other than the relatively small MetroPCS may be in discussions with Deutsche Telekom takes on a greater significance.
Ever since AT&T's bid to acquire T-Mobile failed, speculating on where T-Mobile might eventually land has been one of the industry's favorite guessing games. Sprint Nextel has been cited as a strong possibility on more than one occasion — indeed it was rumored last year that Sprint and T-Mobile were in serious talks.
Looking for Spectrum
The rumors coincide with T-Mobile's rejection of an offer from rival Verizon Wireless that would allow it to buy spectrum in the 700 megahertz frequency band. Verizon made the offer to gain approval from U.S. regulators to buy $3.9 billion worth of spectrum from cable operators.
T-Mobile, which opposes the Verizon purchase, said the proffered spectrum was not sufficiently attractive, especially as some of it would interfere with TV stations using close spectrum bands.
Related Issues
It may not seem so at first blush, but the two issues are related, Jeff Kagan, an independent telecom analyst, told the E-Commerce Times.
For starters, though, it is foolish to assume anything is true in the rumor-ridden telecom industry, he noted. "We have heard about all kinds of mergers in the past that never came to be."
Assuming T-Mobile and MetroPCS are seriously talking about a deal, however, "one chief reason will be to expand their spectrum," said Kagan.
"It would be two smaller providers joining together to become a larger provider. They would be able to reach more customers with greater spectrum and … better compete in a new wireless data world."
Not a Sweet Deal
It would not be an ideal venture, he said.
The logistics of converging the technologies and companies would be quite ugly, in fact, Kagan acknowledged. "The reality is, though, is that smaller companies have few other alternatives."