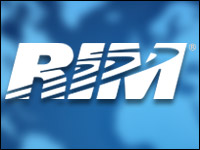 For some time, the future of Research In Motion has been questionable, to say the least. Now, President and CEO Thorsten Heins has cast more doubt on the company's prospects with the announcement that RIM is likely to post its first operating loss in eight years.
"The ongoing competitive environment is impacting our business in the form of lower volumes and highly competitive pricing dynamics in the marketplace, and we expect our Q1 results to reflect this, and likely result in an operating loss for the quarter," he said.
RIM has tapped two investment banks, JPMorgan and RBC Capital Markets, to help with a strategic review of its options, including partnerships, licensing opportunities and strategic business model alternatives.
What Can RIM Do?
Certainly, there are still options for RIM to right its ship.
The phone maker should consider additional jobs cuts to enhance its cash flow as it prepares for more product releases later this year, suggested Macquarie Equities Research, for example.
Another possibility is that RIM could harness its cash reserves, which include US$1.5 billion in cash and about $4 billion in receivables, to buy an inexpensive hardware manufacturer, suggested James Brehm, senior strategist and consultant with Compass Intelligence.
"Right now they do not build hardware cheaply," he explained.
Also, RIM's intellectual property is worth quite a good deal in the global market marketplace, Brehm pointed out.
"Perhaps Microsoft or Nokia would be interested in acquiring parts of its patent portfolio or other elements of its operations," he suggested.
The End of BYOD
RIM's security credentials — its technology and patents — will be more sought after when the BYOD (Bring Your Own Device to work) trend crashes, said Brehm.
"Some kind of huge data breach will happen that will eliminate BYOD as the norm," he predicted, "and RIM's secure mobile computing will be back in favor."
RIM can either hang on for that day and build itself back up or position itself for a sale or merger, he said.
Corporate Customer Assets
Another asset that RIM brings to the table is its corporate customer base, which is still very blue chip, said Peter Cohan of Peter S. Cohan & Associates.
"It still has top politicians and political leaders as customers," he told the E-Commerce Times. "IBM, among other Fortune 500 firms, is still a top corporate customer."
RIM should cut back on all its other initiatives and focus on monetizing those high-income customers, Cohan suggested.
"There is a lot of cutting they can do — its tablet initiatives for example — that are not core to these customers," he said.
Before anything else, RIM has to stop hemorrhaging users, said Cohan. "Logically, these corporate customers should be a profit center. Focus on them, and get rid of everything else to reduce the cash drain."
Prepping for a Sale
Some sort of sale — either of its patents or certain business divisions or of the entire company — is the likely end result.
Heins is positioning RIM in its absolute best light, despite the probable operating loss. He pointed to the BlackBerry World conference and BlackBerry 10 Jam, the enthusiasm for the BlackBerry 10 Dev Alpha prototype unit it distributed at BlackBerry World, and the forthcoming launch of BlackBerry 10 in the latter part of 2012.
RIM still has a strong base in international markets, he noted. Global subscribers reached approximately 78 million in the quarter, he said, offsetting high churn in the U.S.
RIM did not respond to our request for further details.