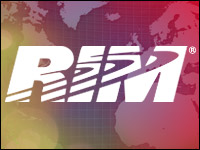 Research In Motion's recently appointed CEO Thorsten Heins emerged from his self-imposed 10-week quiet period by dropping a number of bombshells. Former co-CEO Jim Balsillie has resigned from the board of directors. Several other executives, including Chief Technical Officer David Yach and Chief Operating Officer Jim Rowan, are also leaving, according to reports.
The layoffs are said to include a number of senior vice presidents and vice presidents as well.
A Very Depressing Quarterly Earnings Report
Heins simply had to do something drastic. Along with news of the corporate overhaul, the company released yet another dismal financial earnings report. For its fiscal fourth quarter RIM announced revenue of US$4.2 billion, down 19 percent from $5.2 billion in the previous quarter and down 25 percent from $5.6 billion in the same quarter of fiscal 2011. BlackBerry smartphone shipments for the quarter totaled 11.1 million, a 21 percent drop from Q3.
The company posted a net loss of $125 million, or $0.24 per share diluted, compared with net income of $265 million, or $0.51 per share diluted, in the prior quarter. In the same quarter in fiscal 2011, it posted net income of $934 million, or $1.78 per share diluted.
RIM said it would no longer provide financial guidance for future quarters but does expect "continued pressure on revenue and earnings throughout fiscal 2013."
Given these numbers, it was almost mandatory that Heins act decisively, David Johnson, principal with Strategic Vision, told the E-Commerce Times.
"When the economy is picking up and your rivals are posting increased earnings and you are not, you have to do something dramatic," he said, such as cut budgets or promise a new marketing campaign or product initiative — or in the worst of cases, order an executive shakeup.
The downside to this strategy is that the market will be focused with laser intensity on the next quarterly earnings, said Johnson.
RIM has two quarters to show signs of improvement, at best, he suggested. "If it doesn't, people will say there is a fatal flaw within the company itself, and it can't be salvaged."
Where to Go From Here
Heins laid out the company's future direction in broad strokes during the earnings conference call. Security and the BlackBerry Messenger instant-messaging platform will be part of its focus. RIM will also focus on global growth.
Other options on the table include partnerships and licensing agreements — possibly even with rivals in the mobile hardware space, Heins said.
Nor is a sale of the company out of the question, Heins said, though it is not on the road map at the moment.
A Future Filled With Pain
Whatever path the company takes, more pain is coming, predicted Jim Post, a professor of strategy and policy at Boston University School of Management.
"RIM is in desperate straits," he told the E-Commerce Times. "The business is deteriorating rapidly, the financials won't keep it afloat, and its place in the technology space is being eviscerated."
Heins didn't help matters when he said 10 weeks ago, upon taking the helm, that the company didn't need major changes, Post observed.
Whether he believed that or not, he now knows the facts — "and they aren't pretty," he continued. "The loss of share price, and total share value, will force investors to demand major change, sale or reorganization. There is no quick fix."
The Danger of Extremity
On the other hand, Heins needs to be careful he doesn't get too extreme, too quickly with his turnaround efforts, warned Patricia H. Lenkov, principal with Agility Executive Search.
"Obviously, he wants to put his own team in there, but this almost seems like a knee-jerk reaction," she told the E-Commerce Times. "Any time there is this amount of change it leads to internal turmoil within the company, and that is not helpful."
Talk of a potential sale is not helpful either, Lenkov continued. "At the end of the day, he is sending two messages: One is that 'RIM is changing directions and will be successful,' and the other is that 'We need to be put up for sale.'"
RIM did not respond to our request to comment for this story.