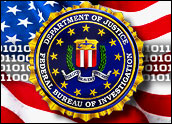 Two of the retail industry's largest trade associations have joined forces with the FBI to develop a network dedicated to fighting organized retail crime.
The Law Enforcement Retail Partnership Network, known as LERPnet and due to launch on April 9, is a secure, national database that will allow retailers to share information on organized retail crime, robberies, burglaries, counterfeiting and online action fraud. It is the result of a collaboration between the National Retail Federation (NRF) and the Retail Industry Leaders Association (RILA) with the FBI.
"Organized theft rings steal billions of dollars of merchandise every year, which victimizes retailers, endangers the safety of retail employees and raises the price of consumer goods," said Joseph LaRocca, vice president of loss prevention for the NRF. "With this system, retailers are banding together with law enforcement to send a clear message to criminals: We will not tolerate your behavior and we will stop you."
A Growing Problem
Retail shrinkage, or the difference between what's on the shelves and what's on the books, has grown to roughly US$37 billion a year in the United States, according to the University of Florida's 2005 National Retail Security Survey.
Organized retail crime is a little-known but increasingly common problem in the retail industry in which groups of thieves steal from retail stores in a systematic way, often working a region of the country in state-by-state fashion.
"This is not the kids, not the normal shoplifters — it's an ongoing criminal enterprise," Tim O'Connor, vice president of asset protection for the RILA, told the E-Commerce Times.
"It's also a multi-jurisdictional issue," he added. "Typically we didn't know how to attack that. But by getting the FBI involved on a federal level, we'll finally be able to see the big picture."
Consumer Victims
Eighty-one percent of retailers said they have been a victim of organized retail crime, according to NRF's 2006 Organized Retail Crime survey. Nearly half had also seen an increase in organized retail crime activity in their stores.
"Retailers are realizing that these criminal groups are a lot more savvy than we once thought," Angelica Rodriguez, director of loss prevention for the NRF, told the E-Commerce Times. "They're essentially running countersurveillance on our loss-prevention teams."
One of the most commonly stolen products through organized retail crime is ready-to-eat baby food, O'Connor added, which then often gets sold through online auction sites. Because of furtive transport methods, the stolen products are often not protected from spoilage en route, and the victims are frequently low-income buyers who are unaware of the product's origins.
"Teaming up to fight this problem was the right thing to do for consumers, retailers, and the public as a whole," O'Connor stated.
Tracking the Data
LERPnet is "a vision of the retail community that will help solve a $30-billion-a-year problem," said FBI Supervisory Special Agent Brian Nadeau, program manager for the FBI's Organized Retail Theft program. "LERPnet should make it easier for the law enforcement community to track organized retail crime groups and their string of criminal conduct. This database will create a stronger partnership between retailers and law enforcement to tackle a growing problem and disrupt criminal organizations," he said.
LERPnet will be available to all retailers, regardless of affiliation with any particular industry association. It will also allow them to block out their identifying information in case of any competitive concerns. "This is a very competitive business," Rodriguez noted. "But this way, we'll still get the overall metrics."
Ultimately, "this will give retailers throughout the nation a way to monitor, track and hopefully prevent the theft going on," she added.