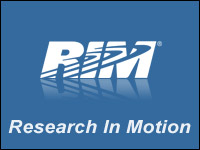 Many users of the BlackBerry Internet Service (BIS) in Europe, the Middle East and Africa found Monday that their Internet service had inexplicably had gone dark. Some were experiencing a total blackout, with no messaging service, email or Web access available. Others were able to intermittently perform some tasks, such as email or messaging. The problems had not been resolved by this article's publication time.
The origin of the failures was unclear, though telcos in the affected countries were flatly laying the blame on RIM. The carriers impacted include Vodafone UK, Qtel Qatar, Etisalat in the UAE, Zain Kuwait, and Bahrain Telecommunications.
Some reports traced the problems to the company's servers in Canada, while others suggested they were due to a server malfunction in the UK.
Research In Motion issued a brief statement acknowledging that some customers were "experiencing issues" and offering an apology. It did not say when service would be restored. The company did not respond to the E-Commerce Times' request for further information about this issue.
Few Points of Failure
Outages are nothing new for BlackBerry, in large part because of its architecture, which allows for few points of failure, said Allen Nogee, principal analyst with In-Stat.
"This, of course, is not a good thing with customer expectations for continuous service — to say nothing of all the things that can go wrong with a global network," he told the E-Commerce Times.
Even if this outage turns out to be relatively short-lived, it could be yet another nudge for a customer to consider switching. Could this be the last straw for RIM, which has been battling the perception of failure on several fronts?
Snowballing Problems
Besides its eroding marketshare, RIM appears to be having strategic difficulties that are bound to leave a far worse impression on users than any temporary outage. After all, what company wants to entrust its sensitive and essential communications to a struggling provider that can't even manage to keep its servers running?
RIM's most recent disappointment was the PlayBook's failure to make an impression in the tablet market.
Rumors that Carl Icahn may be maneuvering to acquire a stake in the company haven't helped.
Loyal Fans
That said, there are some intangibles that are working in RIM's favor, according to Nogee.
"A lot of people still love their BlackBerries," he said. "An outage is not going to send them anywhere."
The strongest lesson of this service disruption, in Nogee's opinion, is that RIM needs to work on its reliability. "Even companies in good health and in their customers' good graces can't afford to have their system down for any length of time."