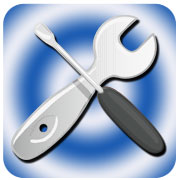 App developers, and especially developers of mobile games, are familiar with the cutthroat world of the app store. To get attention, developers must deploy marketing campaigns. However, it's essential for developers to do more than just app store promotions to drive mobile game downloads, concludes a report released Tuesday by Inside Network.
"Mobile Games: Driving Discovery" looks at mobile game user behaviors such as acquisition frequency versus playing frequency, genre loyalty, and motivations for game purchases.
Developers need a larger marketing strategy that includes outlets other than app stores, such as media, social media and word-of-mouth, it suggests.
App Store Challenge
An app store such as iTunes or Google Play is still a crucial component of a mobile game marketing strategy.
"There's really no substitute for having a well placed, well-reviewed app featured prominently in the store," Ross Rubin, research director for Inside Network, told the E-Commerce Times. "We're not advocating that developers abandon that."
Developers benefit from promotions in app stores.
"Indeed, a lot of promotion that results from getting good reviews or being featured on the new and noteworthy section is a result of creating a high-quality app," Rubin said.
Becoming a featured game in store can multiply downloads.
"The App Store, Google Play store, and Amazon [Appstore] feature games all the time, and are curated by objective editorial reviewers. As such, if your game is topnotch, it has a higher [likelihood] of being featured," Amos Marvel, cofounder and COO of Hidden Variable, told the E-Commerce Times.
The Hidden Variable game Bag It! was featured by both Apple and Google when it was launched. The number of downloads increased by about three-to-five times during the feature period.
Some developers see app store promotions as a primary marketing strategy, while still looking outside the store for complementary approaches.
"The app store is really one of the best ways to reach audiences," said Sho Masuda, VP of marketing at Gree. "You have a concentrated amount of people looking to find the latest and greatest apps for their devices and are most likely to try out new things."
Companies get a lift from feature placement in app stores.
"Getting feature placement on Apple will give up a sufficient install volume to get your business started," Masuda told the E-Commerce Times.
Consumers typically visit app stores only when they're looking for new apps.
"What we found is that consumers tend to download apps relatively infrequently. They play games very frequently, on average. In order to reach them when they're not in the app store … it's important to look at out-of-band messages," Rubin pointed out.
Those channels for out-of-band messages include media, social media and word-of-mouth.
Paid Advertising Promotions
Marketing plans often include paid advertising and participation with promotion sites.
"A good promotion plan is a mix of App Store featured placement, App Store search, paid user acquisition across networks, cross-promotion, and click exchanges with other titles and partners, and PR," Masuda said. "They are all key components to reach a broad and targeted audience."
Sometimes developers will go to app promotion sites, such as App-o-Day, to drive downloads.
"We've used two different app promotion sites but our temporary free promotion with App-o-Day was by far the most successful, driving hundreds of thousands of installs of Bag It! when we were featured, which then gave us the momentum to get millions of downloads within the week that followed," explained Marvel.
Getting Social
Social media sites offer an avenue for developers to attract and engage users.
"We have found that growing our social media communities on Facebook and Twitter has been a very inexpensive and yet powerful way to reach hundreds of thousands — if not millions — of potential Bag It! players and grow our audience more organically," Marvel noted.
"Organic social engagement in the game is also another important element, which is why making sure a title has strong social features is so important," said Masuda. "The bottom line is … there is no winning equation for app discovery and not one source or solution to reach the right audience. Our audience is still finding out what/where/when/how to use their mobile devices. It is very important to diversify touch points and optimize engagement accordingly for each touch point."
A rounded marketing plan helps games get off the ground.
"App store promotions and paid advertising is a tool for the developer to get their app discovered," Mike Ouye, CEO and cofounder of Red Robot Labs, told the E-Commerce Times. "With Life is Crime and our other games, we found that word-of-mouth, social hooks, media coverage and working closely with the iOS and Google Play platform teams are also effective."
Word-of-mouth can also mean getting feedback from gamers.
"We've found that working closely with your players and the platform leaders early really helps to get you on their radar. With Life is Crime, we ran an alpha playtest at the Googleplex a month before it was officially launched at PAX. It enabled us to get really early player feedback and prove some of our early assumptions right or wrong. It also got us an early, engaged and passionate player base," Ouye said.
Media Placement
Editorial reviews and other mentions in the press help make a good game get the recognition it needs to increase downloads.
"First and foremost, you have to create a great, uniquely compelling gameplay experience. Even with thousands of dollars of marketing, a poorly designed game negates all, since the largest — and least expensive way — to attract new players is through word-of-mouth," Marvel emphasized.
"Naturally, if you have a great game, it will also be reviewed and featured by other sites such as Kotaku, PocketGamer and TouchArcade," he noted, "which helps to drive awareness and purchases."