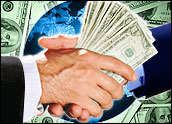 Supercell announced Tuesday that it had closed on a round of funding totaling US$1.53 billion. SoftBank and GungHo Online Entertainment made the joint investment. The two companies will hold 51 percent of Supercell's outstanding voting stock.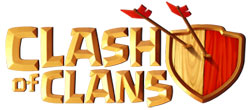 Supercell creates games for mobile and tablet platforms on the free-to-play business model. Games are free, but in-game purchases enhance the gameplay and help players advance through levels.
Its current game roster includes Clash of Clans and Hay Day, both popular on the iPad and other platforms. The company boasts that to date it has developed more than 165 games on 12 platforms.
Previous funding includes a $12 million round led by Accel Partners in 2011, and $130 million in a second round led by Index Ventures in February of this year. Supercell was then valued at $770 million.
Global Goals
Supercell aims to become the first truly global video game developer. Clash of Clans is a top iPad game in 122 countries; and Hay Day is a leading title on the iPad in 78 countries.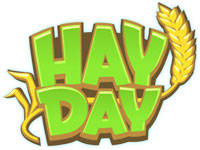 "We want to build a company that people all over the globe will look back in 30 years and talk about all the great games that we developed and the impact they had on people's lives. The same way I personally feel about Nintendo, for example," said CEO Ilkka Paananen.
The mobile platform allows gaming companies to reach farther than console manufacturers such as Sony, Microsoft and Nintendo can reach. It does not require that gamers make a specific hardware purchase. Games are playable on most any tablet or mobile phone.
"When you're talking about mobile, it really means worldwide. With a console, you have to get the hardware in everybody's hands," said Christine Arrington, senior analyst for games at IHS iSuppli.
GungHo's Participation
Though they were competitors in the same space, Supercell and GungHo have collaborated on a handful of titles. The two companies set up cross promotions for Clash of Clans and GungHo's Puzzle & Dragons, which involved sharing monsters and themes between games.
"Clash of Clans has been in a dogfight with GungHo's Puzzle & Dragons for the top-grossing iOS app slot worldwide since late 2012 — a remarkable feat of consistency in the volatile mobile games space," said Lewis Ward, research manager for gaming at IDC Research.
GungHo may want to work with Supercell in order to replicate its success.
"Supercell has figured out what gets iOS gamers to open up their wallets these days, and that kind of insight has significant value," Ward told the E-Commerce Times.
Supercell might get advice from GungHo about its development of Android games.
"They don't do nearly as well on Android, where GungHo does very well, so there could be some interesting co-opetition going on there moving forward," said Ward.
Supercell Style
Supercell takes a different approach with its operations, which might be a lesson to other game companies.
"I think that the difference is more in their development and organization," iSuppli's Arrington told the E-Commerce Times. "It sounds to me like they are taking a little bit of a page from the old-school console companies."
Supercell takes longer to develop its games. It also works on audience building — and on keeping customers happy with engaging titles.
"They have a process where they're a little more willing to cancel a game if it's not working out," said Arrington.
A Higher Bar
The $1.5 billion dollar investment is significant by any standard, Supercell no doubt will have to perform to a much higher standard.
"It puts a lot of expectations on a relatively small company," noted Arrington. "It's going to put a lot of pressure on the way they've organized their company — the agility they have."
Though the mobile games sector has seen plenty of deals in the past few years, "this has to be one of the biggest acquisitions in the smartphone [and] tablet app space in history, so the generally rapid turnover on the mobile game charts — think the rise and fall of Zynga's OMGPop acquisition — clearly doesn't worry SoftBank or GungHo too much," observed IDC's Ward.
"Supercell is obviously now positioned to explore more revenue opportunities," he pointed out. "I expect them to be hiring talent shortly and making a big push on Android in the Asia/Pacific region. I also anticipate a line of Clash of Clans character plushies!"