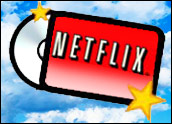 Netflix may be angling to provide streaming content to cable subscribers, based on a report in Monday's Wall Street Journal. It appears Netflix is exploring deals with Comcast and Suddenlink Communications to launch an app for set-top boxes.
Netflix shares rose 5 percent in early trading on the news.
Netflix streams its content through Web-connected TVs; media players such as Apple TV and Roku; video game consoles from Microsoft, Nintendo and Sony; and many Blu-ray players. About the only boxes that aren't served by Netflix are those from the cable and satellite providers.
What stands in the way is the technology that improves how video is streamed.
Getting on the Box
Cable operators in the United States could be interested in bringing Netflix's original content — including the Emmy-nominated series House of Cards — to their viewers. As Netflix boosts its creds as a content creator, cable operators may be interested in using its offerings to help retain viewers.
"This is already an approach Netflix has taken in the past with international cable providers, including with Virgin Media in the UK and Com Hem in Sweden," Colin Dixon, founder and principal analyst at nScreenMedia, told the E-Commerce Times.
"In those deals, Netflix had integrated with TiVo and the cable providers," added Dixon. "They reached a deal to bring the Netflix client to show up on the box. Everything runs happily on that platform, so it isn't hard to see that they could do the same thing in the United States."
Going Premium
Such a deal also could allow Netflix to become a premium channel of sorts and thus compete with the likes of HBO, Showtime and Starz.
"Netflix sees itself as the next HBO — that is, a complement, not a competitor, to the existing pay-TV market — even if they are currently siphoning off customers from the existing pay-TV players," said Greg Scoblete, analyst for Digital Tech Consulting.
"This lets Netflix preserve their experience — on-demand viewing, great user interface — but with the added benefit of tapping into the wider pay-TV audience," he explained.
"They are looking to go the premium route, but they could be a completely on demand," suggested Erik Brannon, senior analyst for U.S. television market at IHS iSuppli.
"This would be much like how the cable channels work with VoD (Video on Demand) offerings," he pointed out.
"The question is what type of deal there is, and there are a few ways it could go down," Brannon told the E-Commerce Times. "The traditional premium deal, such as what HBO and Comcast have, is a 50/50 split. The question becomes how Netflix, which is getting (US)$8 a month from 29 million subscribers, is going to make a deal work to get more [subscriptions] — but is it worth it at $4 for each one?"
Challenges Remain
It might not be as easy as simply flipping a switch and becoming a new channel, either.
"The challenge is that many of the operator boxes are just not good enough to run the Netflix client on those boxes, so it could be [limited] to the boxes that are connected or connectible via a DVR," noted Dixon.
"There is a chance — slim but still a chance — to get on all the set-top boxes, but to do it would be very difficult," he noted.
"In this case, consumers wouldn't be watching Netflix over the Internet but would watch it over cable as they do with VoD," Dixon added. "It would work something like that. It is possible to do but logistically difficult."
Value-Add for Customers
How Netflix can make any money on the deal is problematic, especially if its service is offered to subscribers for $8 a month.
"It could be a pay-per-view model, but how do you get customers to pay more than the $8 they could pay to get Netflix through their TV or Blu-ray player? Even if customers just want a particular show, it seems it would be cheaper to pay for the month. It is hard to figure out why people would be interested," observed Dixon.
"There are significant programming deals that Netflix has made, and they are clearly looking for ways to [maximize them]," added Brannon.
However, with the demands for content freshness and exclusivity, any strategy it comes up with could be hard to maintain, he said.
Another possibility is that Netflix's offerings could be grouped in with pay-TV bundles, so subscribers to premium packages could get the Netflix content — either same day or delayed for weeks or a month.
Would Netflix want such a deal?
"If I was Netflix, I wouldn't to do that deal," said Dixon, "as it takes away the reason to have Netflix," said Dixon.