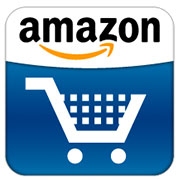 Amazon on Tuesday released the Mobile Associates API, new software that allows app developers to create ads for Amazon products with one-click purchasing.
The new release is an extension of Amazon Associates, an affiliate program created by the online retailer in 1996. Under the mobile guidelines, developers can set up ads with specific Amazon products or categories that fit into the context of the app. Products can be physical goods or digital goods such as eBooks, and the ads pay up to 6 percent in advertising fees, based on purchases.
Amazon created the program to provide a new revenue option for app developers. Currently, developers can monetize their apps by selling them, creating a freemium model with in-app purchases or running mobile ads.
The Mobile Associates program is essentially an ad network that exclusively sells Amazon goods. The program is available for apps and games on Kindle Fire and other Android devices that use the Amazon Appstore.
One Click
What Amazon adds with the Mobile Associates program is the simplicity of a one-click conversion on the ads that run within apps.
"Our seamless one-click experience leads to higher conversion and more satisfied customers," Amazon spokesperson Rena Lunak told the E-Commerce Times. "When consumers are mobile, they want the fastest, easiest way to shop and make purchases."
One-click functionality simplifies the process for consumers who click on an ad within an app.
"One of the barriers to mobile commerce is the processing of information and the tediousness of the transaction," Greg Sterling, principal analyst at Sterling Market Intelligence, told the E-Commerce Times. "A better experience will encourage the completion of purchases."
Amazon is able to offer one-click purchases through the ads because of the relationship it has with consumers.
"Amazon has such a large installed user base," said Sterling. "There aren't that many companies that have credit card information on file."
'All About Context and Execution'
Developers can opt to set up a product category that will run in the ad or select a specific product that will appear in the app. The parameters help ensure that the products make sense to appear within the app.
"From a consumer standpoint, making it possible to buy something in another context is useful," said Sterling.
Certain apps will lend themselves to ads that run through the Mobile Associates program. Shopping apps, of course, are a natural fit, while other apps will be less natural.
"If you're in a game and here comes a branded product on the side of the road, that might not be a situation where the ad works," said Sterling. "It's all about context and execution."
There are ways to creatively add context to the criteria, however.
In the blog post introducing the Mobile Affiliates API, Amazon Technical Evangelist Mike Hines suggests that in a game where players fight a three-headed wolf in a boss level, a single-item ad selling the "Three Wolf Moon" t-shirt on Amazon might be appropriate, for example.
'There Is a Revenue Stream'
While developers can use the API to create ads in existing apps, they will also be able to add the ads to new apps. Developers might even build an app around the API, Sterling suggested.
"This could be the commerce part of your app, with all the corresponding components," said Sterling. "You could create reviews and content around it."
One example is an app built around home theater equipment, which could run ads for HDTVs, Blu-ray players and other related equipment as well as downloadable content available on Amazon.
Whether the app is created for the Mobile Affiliates API or implements the API, Amazon offers an advantage in an ad that offers the product and transactional functionality.
"The incentive here is not just an expedited check-out process," noted Sterling. "You can build something around this — there is a revenue stream and content."