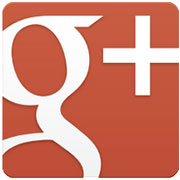 Facebook and Twitter both added embedded-post capabilities to their platforms last month, and now Google has brought similar functionality to Google+.
Both embedded posts and an author-attribution feature were unveiled by Google earlier this week, in fact, giving individuals and businesses a way to gain greater visibility. The changes help retain the identity of the person who originally posted on Google+ as well as making it possible for Google+ content to be used elsewhere on the Web, such as on blogs or news sites.
"When you create and share content online, you want people to know you're the author — no matter how far that content may travel," explained Seth Sternberg, director of product management for Google+. "Not only do you get the credit, you can also grow your audience over time."
Retaining Attribution
To deliver the new functionality, Google integrated Google+ sign-in with Google's existing authorship program. The new program works with WordPress and Typepad to associate published articles with an author's Google+ profile automatically.
In addition to the two major publishing platforms, Google worked with a number of other sites including About.com, WikiHow and Examiner to add author attribution to posts.
Of course, sometimes posts aren't associated with an article or blog post but still contain insight that a blogger, news site or other outlet wants to include in an article. For those occasions, embedded posts allow Google+ posts to be included on other sites while retaining attribution to the person who posted it to Google+.
When an embedded post appears on a website, the text, photo and media posts are all supported, and visitors can +1 the post or follow the Google+ poster from the embedded post. Google has already tested embedded posts on a number of news sites, it said, including Business Insider, the Financial Times, National Geographic, TechCrunch and The Verge.
Individual Attribution
Author attribution retains the profile details of a person so that a Google+ post is viewed in context. It also helps promote the author.
"With this association in place, Google can look for ways to surface the author's information when it's most relevant," Google spokesperson Liz Markman told the E-Commerce Times. "For example, now users may see your name, picture and/or a link to your Google+ profile when your content appears in Search, News and other Google products."
The enhancement makes it easier for users to broadcast their posts. Authors can set up their Google+ account and let Google do the heavy lifting in the promotion process.
"I'm an early adopter of Google+, so I claimed authorship the 'old' way," said Gwen Morrison of Endurance Marketing. "Not that it was super painful, but with the release of the new feature 'author attribution,' Google+ just made it a whole lot easier for the articles you write and publish to be automatically linked to you."
'The Content Has to Be Opinion'
Google made the improvement in an effort to provide the most relevant content to searchers, Morrison told the E-Commerce Times: "Authorship is how Google knows that a real person published the content."
When a post appears in Google's news or search results, it can establish the author as an authority on any given topic and help authors gain new followers.
Posts should be authentic in order to help advance users or their brands, warned David Libby, managing director of public relations and social media at 2pinz: "Just posting to increase SEO will not improve an author's brand awareness. The content has to be opinion — thought leadership oriented around a few subjects where the author shows real expertise."
Still, "anyone can use these tools to popularize their content or company," Libby told the E-Commerce Times.
Indeed, "this will help guest blogging so the author gets credit," said Michael Nelson, also known as the Cogent Coach. "I've had people share my content and bump me off the rankings as they were more established."
Embedded on the Web
The Web at large can benefit from embedded posts, meanwhile. A news story might provide an embedded post to support the events or facts in a story, whereas a brand might embed posts on a product page with endorsements.
"Embedded posts are a way to bring the content authors create on Google+ to the rest of the Web," explained Markman. "So you can now embed posts on any website and see comments and +1s on that post. Readers can also choose to add the author to their circles right from the embedded post."
The "SEO value" of being active on Google+ "has always been a draw for me," said Morrison. "Now with embedded posts, brands have a new way of boosting visibility of their G+ Page."
The new capabilities open "a two-way avenue between blogs and social media, where previously the flow was more linear," Nelson told the E-Commerce Times. "Now I can post my article on Google+, go back and embed the post in the article and create multiple ways for readers to find it."
Looking ahead, "I think that the future of the Web is in how these social networks — Google+, Facebook, LinkedIn, etc. — connect with business users and their audiences off of the social networks and reconnect us to one another," Libby concluded. "In the U.S., Facebook is seeing a decline and Google+ is still working hard to prove its relevancy. Embedded posts and author attribution will significantly improve online marketing — and SEO — for business."