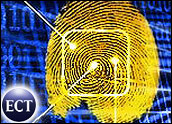 The booming market for outsourced Internet security services could provide a home for venture capital money previously directed to dot-coms, according to a reportannounced Tuesday by the Yankee Group.
Yankee analysts spent the last three months of 2000 interviewing andresearching companies that provide so-called "managed security services,"talking to Internet service providers (ISPs), security equipment vendors and othersabout the market for outsourcing these services.
The analysts concluded that themarket is poised for growth, and could benefit from a surge in venturecapital investment. Successful companies, they said, could eventually raisefunds through initial public offerings (IPOs).
"With the demise of the 'dot-bombs,' manyVCs have been looking for alternative ways to invest their money," Yankee said. "There is a high market demand for managed securityservices, so the venture capitalists are more than willing to back the many(security service provider) startups that have emerged."
Eventually, "initial public offerings will begin to emerge," the report said.
Top Dogs
Yankee identified a number of Internet security companies as aggressive players "poised to win the race." Those firms included Alexandria, Virginia-based Riptech, a managed security services company; Denver, Colorado-based OneSecure, a company that designs and manages open, secure networks; and Providence, Rhode Island-based DefendNet, a security services wholesaler that was acquired Tuesday by Guardent.
Guardent announced Tuesday that it closed $20 million in a Series C round of equity financing led by Citigroup's e-Citi unit. Mercury Interactive (Nasdaq: MERQ) and existing investors Charles River Ventures, New Enterprise Associates and Sequoia Capital also participated in the funding round.
Core Competencies
The report said that small and mid-sized businesses will need more help withmanaging firewalls and virtual private networks, as well as servicesincluding intrusion detection, virus scanning, Web site securityassessments, monitoring, applet scanning, content inspection and URLblocking.
"Companies realize that they are not security companies, and do not possessthe core competencies to implement a holistic approach to security, and thatthey should remain in the business for which they were created," saidMatthew Kovar, director of Yankee Group's security research division.
Key drivers of the market for outsourcing include a shortage of workersspecializing in Internet security.
"Security workers are commanding premiumsalaries, and it is difficult to find, hire and retain security personnel,"the report said. "Once IT (information technology) professionals are skilled enough to preciselymanage the security of their enterprise, many leave to start their ownmanaged security service provider companies or consultancies."
Going Wide
Of course, not every company that gets into the business will thrive.
"Companies that can be forward-thinking, offer a breadth of products, andhave the ability to execute their services will have the competitiveadvantage," Yankee said. "The ability to execute services is importantnow, but the breadth of products will become increasingly important."
Security consulting, intelligence services, Internet risk management, Website security management, portal and marketplace security, and secure contentdelivery are among areas that will be key in the years ahead, Yankee said.
Yankee predicted that the market for managed Internet security services will approach US$1.7billion by 2005, up from $140 million in 2000.
Trimming Down
Like other industries, the security sector will also likely see someconsolidation, according to Yankee.
"Acquisitions of smaller companies by largerplayers to enhance their service portfolios will continue to occur, andmanaged security service providers will look for strategic alliancepartners," the report said.
According to Yankee, companies that use fast, indirect sales channels are likely to succeed, and "whoever cancomplete the land grab of market share will be the land baron in control."