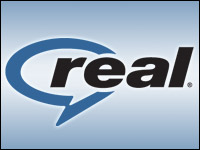 RealNetworks has ended its legal battle with Hollywood over its RealDVD software.
The Motion Picture Association of America and Viacom filed suit against RealNetworks in 2008, alleging that RealDVD infringed on content producers' copyrights.
RealDVD allowed users to save copies of DVDs to their computers. The movie industry hated the concept, claiming it would lead to mass piracy of Hollywood movies as consumers would rip a movie, return it to the store or movie rental house, and then trade it endlessly online.
The real crux of their argument was that RealDVD was illegal because it circumvented antipiracy technology typically embedded in DVDs to prevent such copying and trading.
In August 2009, U.S. District judge Marilyn Hall Patel sided with the film industry, enjoining RealNetworks from selling RealDVD because it did indeed violate the studios' copyrights.
Settlement Terms
Although RealNetworks had taken steps to appeal Patel's ruling, it evidently had a change of heart and decided to settle the suit. It agreed to relegate RealDVD to the dustbin and pay a US$4.5 million fine.
It will drop its appeal of Patel's decision, which extended to any technology that mimicked what RealDVD could do.
Finally, RealNetworks said it would turn off a service that provided DVD cover art and movie information, and refund the purchase price of RealDVD to its customers.
RealNetworks' goal with RealDVD was never to encourage copyright infringement, company spokesperson Bill Hanks told the E-Commerce Times. Instead, the product was built with an eye toward preventing such piracy.
"We tried to deliver a solution that would give consumers the right to exercise their fair use rights to the content they had purchased or rented while protecting the rights of content creators," he said, "but the court ruled against us."
The irony is that there are a number of widely available products that allow users to illegally rip DVDs with no restrictions on their use. These tools have been around for years.
Consumers who pay for a DVD want a legal option to store and view digital content according to their preferences. Without it, they will lose all respect for copyrights, Hanks surmised — especially when it's so easy to rip a movie illegally.
RealDVD was configured to protect copyright holders' rights, he noted. It did not permit the MPAA's worst-case scenario: someone ripping a movie and then placing it on a P2P trading site to be uploaded by anyone.
The MPAA was unable to provide an interview to the E-Commerce Times in time for publication.
Shades of RIAA
The MPAA styled its response to digital copying and copyright infringement after watching the music industry's business model crumble due to illegal online trading.
The MPAA has not borrowed every play the RIAA tried — including such harsh tactics as filing lawsuits against masses of perceived infringers — but it does seem to have adopted the music industry's mentality, which is to fight against any technology advance that aids consumers in managing digital content in a manner not to the industry's liking.
The MPAA may have won the battle with this suit, but it could eventually come to realize that it lost the larger war by not embracing RealNetworks' technology, said Sally A. Wright, president of the Alliance Consulting Group.
"The whole world of digital entertainment is a cutting-edge medium, and the entertainment industry just isn't getting it," she told the E-Commerce Times. "They may win today, but their linear thinking will cost them billions down the road."