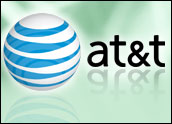 The burgeoning netbook market appears to be learning a lesson from the cell phone market: Shave the cost of acquisition from a mobile device by bundling it with a multi-year service contract. Case in point: RadioShack is now offering the Acer Aspire One netbook for US$99.99 with a two-year AT&T DataConnect mobile 3G data service plan.
The AT&T service plan starts at $60 a month.
Seems to Be Working in Europe
Vodafone and T-Mobile have offered similar plans in the UK and Germany earlier this year with the Acer Aspire One and a Dell Inspiron Mini 9 netbook, though their subsidies essentially covered the entire cost of the tiny laptop computers. Other similar offers have been for HP laptops and popular Asus netbooks as well.
RadioShack claims to be the first major retailer to offer such a plan, though the seller is either limiting sales to this holiday season or offering a December 24 cutoff date as an incentive for gift-giving.
"RadioShack is offering this innovative technology solution at a very attractive price through our collaboration with Acer and AT&T. Helping people stay connected during these challenging economic times illustrates our continued commitment to meeting their personal technology needs affordably," noted Peter Whitsett, RadioShack's executive vice president of merchandising.
Doing the Math
Of course, a $60 a month service plan isn't exactly chump change. With a two-year contract, the total price of the netbook plus the service jumps up to well over $1,500. A non-3G enabled Acer Aspire One can be had for about $400, and RadioShack is offering a 3G-enabled unit for $499 without the AT&T plan.
If the AT&T data plan would replace a home-based DSL or cable Internet service, $60 a month becomes more affordable.
Still, is this just one niche market (netbooks) teaming up with another niche market (cellular Internet data plans) to create an even smaller niche market? Or will it bolster the mini-mobile world with a new and compelling option?
"I expect to see good traction, because this is a good offer for a pretty powerful netbook PC," Chris Hazelton, research director of mobile and wireless for The 451 Group, told the E-Commerce Times.
The Acer Aspire One weighs just 2.44 pounds, includes 802.11b/g WiFi, has an 8.9-inch screen, a built-in Web cam, an Intel Atom processor, Windows XP Home, 1 GB of memory, a 160 GB hard drive, and built-in memory card readers.
The offering should be most useful to students who spend a lot of time on the go between home and school, as well as corporate road warriors, Hazelton said.
"The power is really in the browser and having that 3G connectivity wherever you are," he said.
As for enterprise users, IT staff might be unwilling to support a third device if they are already supporting a desktop/laptop and a mobile phone.
"This could be another rogue device in the enterprise," Hazelton said, noting that some employees might even be willing to pay the data fees out of their own pockets if they see it as an advantage in the field.