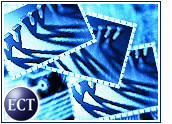 Saying that its recent efforts to aggressively streamline expenses and boost sales are paying off, Internet postage firm Stamps.com (Nasdaq: STMP) reported Thursday that its net loss from continuing operations for the second quarter beat Wall Street estimates.
"We have done a tremendous job of cutting costs over the last couple of quarters, greatly improving our bottom line," said Stamps.com chief executive officer Bruce Coleman. "Our focus now is on growing our top line profitably, through growing our core Internet postage business, adding revenue streams with current customers, and finding new customer segments."
Although many of its chief competitors have bowed out of the market in recent months, Stamps.com has looked to capitalize on their departure by refocusing its core business model in the Internet postage arena.
In April, the company announced that it had purchased the domain name, URL and several patents from former rival E-Stamp in a bid to improve its position in mailing and shipping services. As for E-Stamp, it exited the Net postage business altogether and entered the educational market after merging with Learn2.com.
Stamps.com said it saw a 133-percent growth in its postage business revenue in the quarter ended June 30th, compared to the second quarter of 2000. In addition, the company said it acquired 43,000 customers during the second quarter and ended the period with 307,000 active customers.
Trimming Losses
The Santa Monica, California-based company said its cash net losses for the period plunged to 10 cents per share on revenues of US$5.1 million, compared to a loss of 72 cents per share on revenues of $3.7 million in the year-ago quarter. The results exclude non-cash, restructuring and write-down charges, as well as a reported $9 million loss related to Stamps.com's recent divestiture of shipping business iShip.
Analysts surveyed by First Call/Thomson Financial had forecast Stamps.com's loss to hit 13 cents per share, with estimates ranging from 12 cents to 15 cents.
Stamps.com also increased its gross margin for the period to 65 percent from 39 percent in the previous quarter. Stamps.com reported that its total sales-and-marketing spending declined to $2.9 million from $4.3 million in the first quarter.
Looking ahead, Stamps.com decreased its revenue guidance for full-year 2001 from $23 million to $22 million. Similarly, it also reduced its revenue expectations for 2002 to $29 million and now expects to reach profitability during the second quarter of that year.
Sticking Around
The improvement in the firm's latest results continues a turnaround trend that began in the first quarter.
Although many thought the company would become a dot-com bust last October when, over a span of two weeks, it lost its original CEO and laid off nearly half of its workforce, Stamps.com said in April that sales during the first quarter of 2001 spiked 158 percent to $5.3 million, compared to the year-earlier period.
To add to its revenue streams, Stamps.com has been considering raising its monthly minimum price of $1.99 for its "simple plan" customers. The company is also considering the use of a paid-for customer support model and the possibility of selling postage via phone.
Court Battles
In addition to augmenting its portfolio of offerings, Stamps.com has also been dealing with a number of litigation issues — including a suit it filed last month against Pitney Bowes (NYSE: PBI), alleging that the postage-equipment giant is infringing its Internet-postage patents.
Pitney Bowes has patent-infringement suits of its own against Stamps.com dating back to 1999.