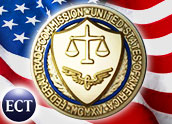 As the Federal Trade Commission (FTC) geared up for its Town Hall meeting at the end of this week focusing on electronic behavioral marketing techniques, privacy advocates banded together to urge the agency to give consumers a way to opt out.
Specifically, nine privacy organizations have requested that the FTC consider implementing a "Do Not Track" list similar to the "Do Not Call" lists used to limit telemarketing.
"The collection, use, maintenance, and disclosure of personal and behavioral information for marketing purposes is a threat to consumers' privacy rights," the privacy groups wrote in their Wednesday letter to Donald Clark, the FTC's secretary. "Companies engaged in monitoring and tracking must respect consumer privacy by implementing Fair Information Practices, and there must be a structure that allows for enforcement of these rights."
The privacy groups involved are the Center for Democracy and Technology, Consumer Action, the Consumer Federation of America, the Electronic Frontier Foundation, Privacy Activism, Public Information Research, Privacy Journal, the Privacy Rights Clearinghouse and the World Privacy Forum.
Billion Dollar Business
Consumer privacy is a hot topic at the moment, as Google's proposed US$3.1 billion acquisition of DoubleClick undergoes government scrutiny. DoubleClick collects data on online users to place and track online ads.
Representatives from such companies argue that behavioral targeting results in ads being shown to consumers that are more relevant to their interests and needs, but privacy advocates disagree. Privacy groups also don't believe the industry can be trusted to manage protections itself.
"If you look back at the Do Not Call list, it was at one time managed by industry. But it didn't gain widespread acceptance until the FTC took it over," said Pam Dixon, executive director of the World Privacy Forum. "The industry has had seven years to prove they can manage online opt-outs. It is time to move toward something structured like the Do Not Call list to address the problems we are seeing, and have now seen for seven years."
Consumer Control
The nine groups behind Wednesday's letter argue that three principles should guide consumer protections in the era of behavioral marketing: Consumers' computers and their contents belong solely to them; buried disclosures don't work; and consumers should be able to remove or disable any programs companies install on their computers.
In addition to a Do Not Track list, they are calling for a new definition of what constitutes personally identifiable information; more robust disclosures of behavioral tracking; consumer access to personal information collected about them; and improved accessibility to information about privacy and options.
They also want to see independent auditing of companies engaged in behavioral tracking and the establishment of an Online Consumer Protection Advisory Committee. Finally, they hope advertisers will be prohibited from collecting and using personally identifiable information about health, financial activities and other sensitive data.
Informing and Protecting
"Consumers today are being tracked and targeted by advertisers, but they are not well-informed that it's happening," Mark Cooper, director of research for the Consumer Federation of America, told the E-Commerce Times. "Their ability to stop it is mired in a dense, obtuse set of warnings and clicks that they have to go through in order to protect themselves."
A mere 1 percent of online warnings about tracking are comprehensible, Cooper said, and less than 1 percent of consumers actually read those warnings.
"The current system does not inform or protect consumers from being tracked and targeted," he said.
Instead, consumers need an easy way to opt out of tracking, he added.
"It has to be simple, it has to be one-stop, and it has to be across all platforms," he explained. "There's nothing anywhere near that in the marketplace today."
Potential for Harm
Without such opt-out capabilities and protections, consumers can fall prey to a variety of harmful marketing tactics, Paul Stephens, policy analyst with the Privacy Rights Clearinghouse, told the E-Commerce Times. For example, if a site's tracking technology reveals that a particular consumer is not price-sensitive, it could deliberately withhold price promotions that are offered to other consumers, he noted.
"In a certain sense, some of the marketing techniques immerse consumers in a subconscious way," which can stimulate overconsumption as well, Cooper added.
There are also simply some pieces of sensitive information that should never be exposed, he added, because of the potential for identity theft and other threats.
Overall, though, "we reject the concept that privacy is a harm-based issue," Cooper added. "We think it's just a fundamental right to be left alone."