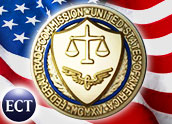 Another voice has chimed in on the controversial and complex debate over net neutrality.
In a newly released report, the U.S. Federal Trade Commission urges policymakers to exercise caution in establishing regulations that would require high-speed Internet service providers to treat all content the same way.
The reasoning behind its stance, which comes as no surprise to those following the issue, is that such rules have not proven to be necessary and ultimately could stifle innovation.
The Arguments
Proponents of net neutrality say regulations are necessary to keep ISPs (Internet service providers) from slowing access to — or blocking outright — connections to Web 2.0 sites, such as Amazon.com and YouTube, that can suck up an inordinate amount of bandwidth.
Darker possible scenarios in the absence of regulation include ISPs blocking access to Web sites that offer competing content (a distinct possibility as they ramp up value-add content to drive traffic to their sites) or holding consumers hostage, in effect, by offering guaranteed access through private network services — at a premium.
Opponents of the regs — mainly telecom providers — say that they are not necessary and that the market will ultimately serve as arbiter if ISPs get carried away. What's more, they argue, Web 2.0 content-related services are evolving so quickly that any regulations adopted are likely to become outdated very quickly, causing more harm than good.
It is this latter point that the FTC seizes on in its report. Without signs of "market failure or demonstrated consumer harm, policy makers should be particularly hesitant to enact new regulation in this area," says FTC chairwoman Deborah Platt Majoras.
Telecom providers, not surprisingly, are jubilant at this latest sign of government support.
"The Federal Trade Commission report confirms that there is no problem to fix," says Tom Tauke, Verizon executive vice president for public affairs, policy and communications. "Proposals to impose new regulation actually threaten further advancements in broadband Internet connections."
A Deeper Look
While the FTC certainly isn't giving a thumbs-up signal to net neutrality proponents, its report is not a wholesale endorsement of the opposition's viewpoints either.
"The aspect of the report most likely to grab headlines is that it expresses skepticism about the need for new net neutrality regulation," Jerry Ellig, senior research fellow at the Mercatus Center at George Mason University and former deputy director of the FTC's office of policy planning, told the E-Commerce Times.
"But look beyond the policy position to the underlying analysis," he continued. "The report's primary substantive contribution is that it explains how the FTC would analyze 'non-neutral' business practices under the competition and consumer protection laws it administers."
In short, a great deal depends on specific facts and circumstances, Ellig said, such as the competitiveness of specific broadband markets, the specific business practice, and whether the practice creates offsetting benefits for consumers.
"The FTC offers no slogans or easy answers — just a method for doing careful analysis. That, in my opinion, is precisely what the net neutrality debate needs," he concluded.
Cloudy Picture
In the abstract, the FTC's position has much to recommend it, Bernard Golden, CEO of Navica Software and author of Succeeding with Open Source, told the E-Commerce Times. "After all, the field of communication is evolving rapidly, and the introduction of new technologies offers the potential for significant innovation."
Locking down today's offerings would seem to limit this potential, he said.
In reality, though, market forces could easily trump innovation, Golden pointed out.
"With the providers of the services — the incumbent telcos — having pronounced on a number of occasions that they feel the way this innovation is evolving is somehow unfair to them, I am much less sanguine about the FTC's vision of differentiated services bringing innovation to consumers," he observed.
"I am troubled that the incumbents would attempt to direct these new offerings to favored partners, thereby providing one set of competitors an advantage while handicapping other, non-favored companies," Golden said.
"One need only look at the way telecommunication providers have acted in other markets to see how this would work," he suggested. "If you look at Verizon's Vcast service, it delivers content from a few large content providers via a 'walled garden' of content delivery, while locking out every other content provider."
It's hard to see this model as a general benefit to consumers, said Golden. "What if I don't want to look at the content from the favored providers? Tough. I have to go without. Given that kind of example, I'm reluctant to buy into the vision of differentiated service levels as leading to a nirvana of innovation."
Political Reality
There is market reality and then there is political reality. Few believe that either advocates or critics of net neutrality have the necessary heft to get legislation passed.
"The principal thing that changed when Congress changed hands is that several proponents of net neutrality became committee chairs, which certainly enhances their ability to get more visibility for the issue," GMU's Ellig noted.
Still, it is doubtful that Congress would pass net neutrality unless it were part of broader legislation overhauling communications regulation, he said. "Comprehensive legislation is less likely now that the big reform the phone companies wanted — cable franchise liberalization — has been passed by many states and also advanced by recent FCC rules."
This year's Congress is unlikely to have the stomach to deliver a comprehensive telecom reform act, commented Bruce H. Turnbull, a partner with Weil, Gotshal, who manages the firm's intellectual property and media practice.
"I don't see that the changeover in leadership will make much difference in the balance on this issue," he told the E-Commerce Times. "Whether that means they won't pay attention later, though, is a different question."