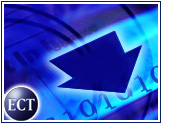 Priceline.com said its fast-growing hotel reservations business propped up its first-quarter results and announced it will ask shareholders to approve a reverse stock split to boost its sagging shares.
The company posted a loss of US$8 million in the first quarter, compared with a profit of nearly $4 million a year ago. Times have been hard for the Norwalk, Connecticut-based online travel site, particularly since September 11, 2001, as plunging airfare prices have hurt its name-your-price business model.
Revenue fell 23 percent to $200.5 million but still nudged past analysts' expectations. Eager to focus on the positive, Priceline CEO Jeffery H. Boyd said the site's hotel business saw a record quarter, booking 1.2 million hotel rooms as revenue from the unit grew 37 percent over first-quarter 2002 levels and 30 percent from the fourth quarter.
Compare, Contrast
But that spin came up against a formidable foe in the form of results from USA Interactive, whose holdings now include majority ownership of Expedia.com and Hotels.com.
USAi said sales at Expedia rose 71 percent in the first quarter, while Hotels.com saw revenue jump 67 percent. Overall, USAi, whose holdings also include Ticketmaster.com, said revenue rose 40 percent in the first quarter. But even that surge could not bump the company to profitability, as it lost $112 million, down from $438 million a year ago.
Traveling Blues
Forrester Research analyst Henry Harteveldt told the E-Commerce Times that the travel industry as a whole, which never truly recovered from the aftermath of September 11th, has made major technological improvements that will serve both surviving companies and consumers well when a rebound finally occurs.
"The industry is quietly remaking itself," he said. One of the first e-commerce sectors to achieve widespread profitability, travel has been forced to sustain itself with lower growth rates. At the same time, consolidation is changing the landscape. "The longer the recovery takes to materialize, the fewer players will emerge," he noted.
Picking Up the Split
Priceline, meanwhile, said it will ask shareholders to approve a reverse split, with a single share of its stock to be exchanged for between six and nine outstanding shares.
Boyd said the move would help alleviate dilution of earnings per share as the company returns to profitability, "expand investor interest in Priceline.com" and help put the company on an even footing with some competitors.
Although reverse stock splits have been a last-ditch attempt at salvation for many dot-coms, Boyd said that is far from the case with Priceline. He noted that the company has "a well-recognized brand, no debt, [and] a strong cash position."
At the highest ratio, the stock split could boost shares as high as $20. While that would be a far cry from the company's all-time share-price high of $162, set in 1999, it would represent a strong move from its recent low of $1.05.