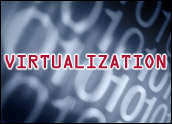 Cisco is broadening its footprint with a major move into the cloud computing space. The company has formed a far-reaching partnership with EMC — a joint venture in which VMware, a majority owned subsidiary of EMC, will also play a large role.
Intel's Xeon processors and other data center technology are also a significant component to this offering; the company will join the JV as a minority investor.
Called "Acadia," the new entity is marketing vBlock infrastructure packages, aka "vBlocks" — data center products that integrate Cisco's unified computing system, EMC's storage products and VMWare's virtualization technologies.
Also part of the mix is the JV partners' global community of systems integrators, service providers, channel partners and independent software vendors, which will offer presales, professional services and support capabilities.
Fast Track to the Cloud
Acadia will be competing with the likes of HP and IBM, both of which have robust cloud computing offerings for the data center. The go-to-market message for Acadia and its tech stacks is the pre-integration among the components.
It is a potent argument, said Bernard Golden, founder of HyperStratus and author of Succeeding With Open Source.
"A major challenge for companies putting in virtualization is that they have to self-assemble several technologies to make them work together, and it is rarely easy," Golden told the E-Commerce Times.
Acadia's accelerated deployment is what differentiates it from its competitors, said Ben Matheson, VMware's senior director of marketing.
"We have a preconfigured, pretested combination of servers, networking technology, storage and virtualization software ready to go out the door. Prior to this, customers had to make sure all of the various components worked and fit together," he told the E-Commerce Times.
"It's legacy free and designed for virtualization at scale," noted Chuck Hollis, vice president and global marketing CTO at EMC.
"Customers now have a new option of getting a fully virtualized environment in a private cloud faster than ever before," he told the E-Commerce Times, citing a 40 percent reduction in the cost of operating and managing virtualized data center infrastructures in early customer trials of the vBlock Infrastructure Package.
The early buzz is resonating with some customers.
vBlocks represent "a boon for organizations like ours, which have to source best-of-class components of total infrastructures for scalable, safe and proven cloud computing," JW Ray, COO of Learn.com, told the E-Commerce Times.
The Cisco/EMC partnership should keep cloud computing prices stable, he added.
Product Lineup
vBlock Infrastructure Packages have been designed for multiple corporate scenarios.
vBlock 2 supports 3,000 to 6,000 virtual machines and is designed for large-scale, "green field" virtualization. It leverages Cisco's unified computing system (UCS), Nexus 1000v and multilayer directional switches (MDS), EMC's Symmetrix V-Max storage (secured by RSA), and the VMware vSphere platform.
vBlock 1 is a mid-sized configuration supporting 800 to 3,000 virtual machines. Designed for consolidation and optimization initiatives, it is comprised of a repeatable model leveraging Cisco's UCS, Nexus 1000v and MDS, EMC's Clariion storage (secured by RSA), and the VMware vSphere platform.
vBlock 0 is an entry-level configuration that will be available in 2010, supporting 300 to 800 virtual machines. It is comprised of a repeatable model leveraging Cisco's UCS and Nexus 1000v, EMC's unified storage (secured by RSA), and the VMware vSphere platform.
EMC is also introducing Ionix unified infrastructure manager as an integrated, unified element manager for vBlock that can support a wide range of enterprise management consoles.
Finally, EMC RSA security products, including RSA enVision, have been layered onto the vBlock architecture at the identity, information and infrastructure levels.
Force to Be Reckoned With
vBlock packages will eventually be developed for shared services, applications and vertical industry solutions, the companies said.
Cisco will likely make additional inroads into the cloud computing space, said Frost & Sullivan analyst Ron Gruia.
"This pre-integrated approach is a foot in the door to be on par with HP and IBM," he told the E-Commerce Times, "but Cisco will eventually want to nurture relationships with other vendors as well — right now it is heavily reliant on VMware for virtualization. They will probably have an even lower-end solution in the future, with another vendor.
"Cisco — and this JV — is going to be a player to be reckoned with in the long term," Gruia predicted.