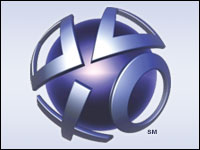 An end to Sony's PlayStation woes is presumably in sight: The company has announced it will restore full functionality to the PlayStation Store by the end of this week. That includes in-game commerce, the ability for players to redeem vouchers and codes, and full functionality of Music Unlimited as well as Media Go.
Sony Computer Entertainment did not return a request for comment to the E-Commerce Times in time for publication. A blog post from the division, however, assures users that it has been testing and verifying the security of its commerce functions. Hopefully these measures will stand up to whatever hack attacks and malware is widely expected will be thrown at the store when it does go live again.
Wooing Back Customers
Indeed, even if Sony has stabilized the situation, the company has much to make up for — both with players and with the third-party vendors that rely on both the network and the store.
The company tacitly acknowledges its debt to the former with an offer of a "Welcome Back" package of services and premium content to all registered PlayStation Network and Qriocity account services. The details of this program will be released regionally, Sony says.
The latter group, though — that is, the game publishers and independent software developers that sell through the PlayStationStore — may require some major wooing on the part of Sony.
While much of the focus has been on the breach and the impact the security lapses have had on the players, the store's outage has been extremely harmful to its users as well, Mike Meikle, CEO of the Hawkthorne Group, told the E-Commerce Times.
Mounting Costs
Right now, the current cost estimates for the multiple Sony breaches stand at an estimated $171 million. "This will continue to climb as litigation, lost customers, bad PR, etc., are factored in over the coming months." Eventually, Meikle predicts, "because the situation has been so disastrous I think costs could even go as high as $500 million."
Game publishers and independent software developers who sold their wares on PSN, in particular, are finding that this has been a costly breach.
"To put this in perspective, at the end of their 2009 fiscal year (April 2010), Sony had sold 115.6 million in software unit sales compared to Microsoft's Xbox 103.1 million software units — and a large portion of these sales where online. When you factor in a month of the PSN being offline, the bad PR and the consumer distrust, the final cost to third-party vendors online will be significant."