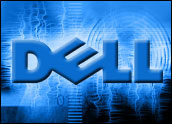 To the surprise of few, Dell is losing its preliminary approval to trademark the phrase "cloud computing."
The Patent and Trademark Office has sent the company a "non-final" refusal of its application to own the term. Dell has six months to submit counter-arguments or the PTO will abandon the application.
The office's grounds for refusal is that the term is too generic.
Generally speaking, commonly used words cannot be trademarked unless they are being used in an unexpected way. Commonly used words, such as "Apple" or "Windows," can be trademarked if they are used in a novel way — such as Apple Inc. or the Windows operating system. Cloud computing apparently does not fall into this category.
Missed It by That Much
The PTO was in its rights to withdraw its approval — indeed, it can terminate rights to a trademark even after it has been granted final approval. However, "it is a bit unusual for this to happen," at this stage of the process," Jed Wakefield, partner and chair of the Trademark Litigation group at Fenwick & West, told the E-Commerce Times.
On March 23, 2007, Dell filed an Intent to Use application with the PTO; its request was published and went unopposed, as is standard operating procedure. In August of this year, the company received its Notice of Allowance from PTO, which is essentially the last step before outright ownership of the term.
However, news that Dell was trying to trademark such a ubiquitous term — not to mention the tech buzz word du jour — resulted in protest from individuals and companies in the technology industry that commonly use the phrase to describe some of their operations and products.
The examining attorney at PTO likely did not realize how deeply entrenched "cloud computing" has become in the tech lexicon, C. Dennis Loomis, partner with Baker & Hostetler told the E-Commerce Times.
"Probably the examining attorney did not suspect that this was a generic term, so he or she didn't search for it" by Google or another mainstream news source, he said.
Such incidents are more likely to occur in industries like technology that create new terms almost by the day, Loomis continued. "That creates a situation that has the potential for PTO to miss a term that is considered generic in a specific industry," he said.
Repeat Performance
One result of this incident is that the PTO might start off with the assumption that a term is generic and do initial searches to see if it has moved into popular use, at least within a specific industry, Loomis said.
Even if its does, there is still the distinct possibility that there will another case in which a company tries to trademark what could be considered generic terms — and these attempts could slip past PTO again, at least initially.
Backdoor Route
The lesson to be learned from this, both attorneys say, is that even if a company does manage to gain initial approval to trademark a term common to an industry, there are many stops along the way at which that application can be challenged.
"Even if this mark had been allowed to proceed and Dell had obtained a federal trademark registration, if other companies came forward with proof of the mark's generic qualities, they could petition to cancel the registration," Wakefield said.
Dell likely realized it would not ultimately be granted the rights to a broad use of the term. The PTO had initially refused Dell's application on the grounds of confusion. In its counterargument, Dell said it was not entitled to a broad scope of protection.
However, Loomis noted, this argument is routinely made when an application is based on confusion grounds. "At that point, there is almost nothing left to say except for that."