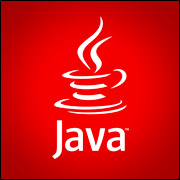 Oracle is not letting go of its Java patent infringement beef against Google despite its sound drubbing last spring when U.S. District Court Judge William Alsup ruled that programming APIs were not subject to copyright protection. Last week, Oracle took the case to the United States Court of Appeals for the Federal Circuit.
The high-visibility copyright violation and patent infringement case played out in a multiphase trial last summer. In the copyright portion of the trial, the jurors were asked to decide whether Google used Oracle's copyrighted material in 37 Java APIs written for Android. In the event that it did find Google had used the material, the jury was asked to decide whether it could be considered fair use.
Google did incorporate Oracle's Java language in the 37 APIs, the jury found. However, that portion of the copyright verdict was set aside when Alsup decided that APIs could not be copyrighted.
A New Approach
Now Oracle is making the same argument again — this time with an illustration that's truly novel.
Last week's filing includes an invention of Oracle's attorneys: a fictional character called "Ann Droid," author of a novel that borrows extensively from an advance copy of J.K. Rowling's Harry Potter and the Order of the Phoenix. In this hypothetical scenario, Droid copied all the chapter titles and the topic sentences of each paragraph. Then she paraphrased the rest of each paragraph. Droid then rushed the competing version of the book to press before the original could be published, and she proceeded to clean up.
In defending against copyright infringement charges, Droid said that she wrote most of the text herself and copied portions in order to appeal to the Harry Potter fan base.
So it went with Google, Oracle argued in its filing. "Defendant Google Inc. has copied a blockbuster literary work just as surely, and as improperly, as Ann Droid — and has offered the same defenses."
A copyright can protect a short poem or even a Chinese menu, Oracle's filing states, "but the copied works here were vastly more original, creative and labor-intensive. Nevertheless, the district court stripped them of all copyright protection. The court saw this software as just different."
A Losing Argument
Oracle's approach is "highly creative," Peter Toren, an attorney with Weisbrod Matteis & Copley, told the E-Commerce Times — but Alsup's ruling is likely to prevail. "I read the original order and I was persuaded by it. He made a good analysis and clearly demonstrated a solid understanding of why parts of the API should not be protected as copyrighted material."
Prior cases support Alsup's reasoning, noted Peter S. Vogel, partner with Gardere Wynne Sewell.
Decades ago, Apple licensed to Microsoft the graphical user interface it used to create the first version of Windows. When Microsoft developed subsequent versions of Windows, Apple sued it for copyright infringement.
"Ultimately the court ruled that the graphical user interface was in public domain and could not be copyrighted," Vogel said.
Also, in the Microsoft antitrust litigation in the 1990s, one of the rulings was that Microsoft had to make its API available to anyone, he pointed out.
A Poor Analogy
As for "Ann Droid's" misbehavior, that analogy it is a poor one, said Josh King, general counsel for Awo.com.
"While there are limitless ways to write a work of fiction, there are fundamental limitations on what can be done with software — and that's doubly true when talking about APIs — the only issue here — which are functional bits designed to provide access to the underlying data or applications," he told the E-Commerce Times.
"It's more like Oracle is complaining that Ann Droid a) wrote a book, and b) used common words like "and," "the" and "he." That's not copyrightable," King argued.
This issue has ramifications for the open source development community as well as for Oracle and Google, he pointed out. "With increasing amounts of the Web running on open source software, properly limiting copyright to its rightful place is vitally important to innovation and web interoperability."