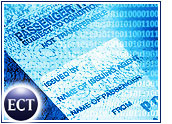 As a country, the United States is just beginning to experience the aftermath of the terrorist attacks of September 11th. One of the many consequences, even if not the most drastic, is the downturn in the travel industry.
The airlines say they collectively lost over a billion dollars during the days that flights were grounded. Airline stock valuations fell, new bookings dropped dramatically, and passengers on flights booked well into the future cancelled their plans, as investors and customers alike expressed their fears about taking to the skies.
Layoffs have already been announced, and now the airlines are banking on a multimillion dollar bailout package from the government.
Online travel companies are suffering the effects of reduced levels of business and leisure travel as well. Internet travel firms such as Expedia (Nasdaq: EXPE), Travelocity (Nasdaq: TVLY) and Priceline (Nasdaq: PCLN) have seen bookings drop and stock prices fall since the suicide plane attacks.
However, for these businesses, there is no government bailout on the horizon, leaving many observers to question whether the online travel sites can stay afloat.
From Success to Struggle
Ironically, the online travel sector had been one of the shining lights of the beleaguered e-commerce industry. Despite the dot-com shakeout, which saw the closures of several prominent first-movers such as eToys, Pets.com and Webvan, the first-move online travel companies — Travelocity, Expedia and Priceline — have turned in encouraging cash flow reports and profit statements.
In the days following the terrorist attack, Expedia and Travelocity both reported fearful travelers were booking at less than half of previous levels. Considering those numbers do not take into account numerous cancellations, they would certainly indicate that there is a lot of ground to be made up.
Cautiously Optimistic
Despite the drop in bookings and loss of revenues, Expedia executives remain optimistic. In a recent statement, Expedia chief executive officer Richard Barton stated, "In light of last week's tragedies, we believe our early booking levels are an encouraging indication of the resilience of the American spirit."
Analysts, though, have a different view of the short term. Many point to the abbreviated schedules most airlines are carrying as an obvious indicator of the reduced inventory levels available to online travel agencies. On the other hand, flights that are in the air are often sent one-half to three-quarters full, leaving empty seats for online agencies to sell.
Uniquely Affected
Increased security measures will certainly take their toll on online business models, as ticketless travel goes away at least temporarily. Passengers are currently required to present a paper ticket or printed e-ticket itinerary along with picture identification for access to flights.
Most certainly, this will affect Southwest Airlines' online e-commerce efforts, as 80 percent of the company's bookings have been of the ticketless variety. For now, passengers are simply being asked to print out a hard-copy verification of their booking.
Also in the short term, Expedia may be affected in a unique way. The attack occurred just as they were in talks with USA Networks, who planned to acquire a 75 percent share in the company from owner Microsoft in an all-stock deal. Although company executives have indicated the sale is still set, Expedia shares have been trading at 15 percent below the range the deal would require.
Rainy Day Savings
When it comes to survival, online travel sites have a few factors on their side.
Unlike the debt-laden and cash-strapped airlines, sites like Expedia and Travelocity have the cash on hand necessary to weather at least a temporary storm. Expedia, as of September 15th, had $225 million, which is at least enough to carry the company through the next couple of quarters. Priceline has about $100 million cash on hand, with no debt.
The business models for the online travel companies allow them to carry no inventory, keeping their costs low. Lower bookings and squeezed margins will undoubtedly affect profits in the short term. Again, travel sites seem to be optimistic; Travelocity has indicated it still plans to meet prior earnings predictions for the third quarter, despite lower sales.
Confidence Game
Long term prospects are less clear, since no one can predict how long business travelers and vacationers will remain jittery about airline travel.
Looking back at the Gulf War, travelers took 18 months before they returned to the skies at normal levels. Considering the severity of this attack on our soil, estimates have put a target for normal travel levels at sometime in 2003, which would certainly test the staying power of even the strongest online travel concerns.
Still, the American spirit being what it is, I believe people will strive to return to a more normal lifestyle as soon as they can.
What do you think? Let's talk about it.
---
Note:
The opinions expressed by our columnists are their own and do not necessarily reflect the views of the E-Commerce Times or its management.
---