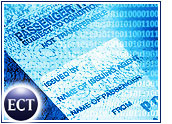 A snafu on the Web site of United Airlines (NYSE: UAL) allowed travelers to book round-trip flights from Chicago to Bombay, India — via Frankfurt, Germany — for a mere US$140 on Tuesday.
By the time United discovered the software problem Tuesday afternoon, about 120 consumers had booked the unintended fire-sale fare, United spokesperson Chris Nardella told the E-Commerce Times.
The first reservations for this short-lived bargain came through late Monday evening, according to Nardella. United notified the lucky passengers of the mix-up, but will still honor the fares, she said.
Nardella did not know exactly how much the fares should have cost or how much of a financial hit United would endure. However, a search on United's Web site early Thursday morning uncovered similar itineraries quoted at more than $2,000.
What Are the Odds?
Gartner Group analyst David Schehr cautioned consumers against reacting too negatively to United's online glitch.
"[United's] yield management tools price thousands of fares a day," Schehr told the E-Commerce Times. "That's an error rate that is close to Six Sigma standards."
Schehr suggested that for United and other airlines, the cost and process benefits of having automated online ticket sales far outweigh the temporary headaches associated with periodic glitches in yield management tools.
"Nothing and nobody is infallible," added Schehr.
Third Time Around
United technical personnel fixed the problem, discovered Tuesday, and are working to pinpoint exactly why and how the glitch occurred, said Nardella, who added that this was United's third online pricing mishap this year.
In February, international tickets to destinations like Paris and Hong Kong were inadvertently sold for just $25. Then in May, tickets normally priced at $2500 were mistakenly docked to 25 cents due to a decimal point problem.
Nardella said that each of the glitches was due to unique technical problems that were fixed shortly after their discovery. Tuesday's miscue was likely due to an entirely different problem with the United site and cannot be compared with the previous troubles, she said.
No Worries
From United's perspective, Gartner's Schehr said, the airline likely views these glitches as simply another cost of doing business.
"The company usually catches [the problem] quickly, and then, by honoring the fares, it actually gets some good press out of it," Schehr added, citing the response to February's glitch.