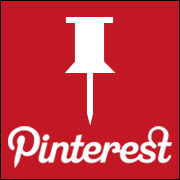 Pinterest last week announced that it had raised US$200 million in a new round of fundraising from existing investors SV Angel, Bessemer Venture Partners, Fidelity and Andreessen Horowitz.
The latest funding puts its valuation at $5 billion, which is quite a tidy sum for a company that has little to offer in terms of revenue.
What Pinterest does have to offer is its name and its brand and its legions of users. Its user-provided pins now number around 30 billion and its array of boards around 750 million. To help users navigate this content, Pinterest last month launched a new search engine called "Guided Search."
Still, can these numbers and the nascent ad offerings it has launched truly make Pinterest worth $5 billion? Perhaps not — but when you consider its strong correlation to e-commerce, the possibilities become more interesting.
Retail Conversion Stats
Pinterest was the leader in social media in terms of retail conversions, delivering more traffic to retail sites than Reddit, YouTube and Twitter combined, according to a study Adobe Digital Index released last fall.
This year, Pinterest leads in U.S. e-commerce conversion rates, Shopify reported.
Simply put, the primary reason venture capitalists are so drawn to Pinterest is that it drives a disproportionate amount of traffic to e-commerce websites, said Barry Randall, technology portfolio manager on Covestor.
Pinterest is responsible for 23 percent of e-commerce Web traffic referred by social media sites, he told the E-Commerce Times. "Another related attribute of Pinterest is that roughly 80 percent of its users are women — and by some measures, one-third of all women in the U.S. have used Pinterest at least once. This high gender skew makes Pinterest more easily addressable by advertisers."
In short, the access to a predominantly female audience coupled with the knowledge that Pinterest users convert to product buyers at much higher rates than other social media users "makes Pinterest unique — and for now, very valuable," Randall said.
$1M Ad Spots
These numbers also are fueling interest in Pinterest's new ad offering — Promoted Pins — and prompting it to ask for extremely high rates, which could turn into a significant stream of revenue at some point.
Pinterest's buying power, coupled with its interactive catalog feel, has the potential of being very attractive to advertisers, Francis Petit, associate dean for executive programs at Fordham University, told the E-Commerce Times.
Pinterest reportedly is asking for commitments of $1-$2 million from its brands with CMP (cost per thousand times an ad is seen) rates of $30 to $40, he said.
"While it does not have the size and scope of industry players like Facebook, Pinterest has the potential to really make some noise," noted Petit. "This potential, in and of itself, is an effective way of luring investors."
Pitfalls Ahead?
Pinterest's foray into advertising has only just begun in earnest, though, and it is debatable whether users will accept advertising on this site as readily as they have on other social media formats, Randall said.
Facebook and Twitter successfully integrated ads into their news feeds and streams because those ads are identified as such via accompanying text.
"Pinterest is using text to identify essentially graphical ads, so there is possibly a greater likelihood of confusion, as Pinterest users may not realize from the get-go that they've been looking at commercially generated content and not the pins of other users," Randall pointed out. "So the tolerance of Pinterest users toward advertising on the site and the ultimate capacity for advertisements is unknown."
If it turns out that Pinterest's users are not tolerant of the ads, then bets on its valuation are off, he said. Certainly, "the $5 billion valuation implied by the latest round of financing may prove to be very optimistic."