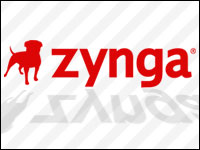 Zynga has inked a deal to acquire OMGPOP, maker of the wildly popular "Draw Something," as well as 35 other social games. When it joins the Zynga fold, OMGPOP will focus on building new mobile products for Zynga.
The purchase price is estimated at US$200-$250 million, according to news accounts citing unnamed sources familiar with the transaction.
Zynga and OMGPOP did not respond to our requests for further details.
Smart Financial Move
Based on what is known about OMGPOP's financials, this appears to be a smart move for Zynga, Raviv Turner, founder and CEO of Guerillapps, told the E-Commerce Times.
"Draw Something" has become the No. 1 grossing app in the App Store, bringing in a reported $250,000 a day.
"If that is true, that means they are bringing in $90 million a year," said Turner. "From that respect alone, $200 million seems cheap."
There are other considerations as well, he noted. Zynga only recently started its push into mobile — OMGPOP should accelerate that process quickly.
"Again, it makes sense for Zynga or any company, for that matter," Turner said. "If you can't build something quickly enough, you buy it — and you might as well buy the most popular game at the moment."
Complementary Features
There are other ways in which this acquisition is a complementary match up of skills, David Tomczyk, assistant professor of management at the Quinnipiac University School of Business, told the E-Commerce Times.
"Zynga focuses on games that allow players to interact with each other in a turn-based setting. OMGPOP focuses more on games that have players interacting in real-time," he noted.
This will help Zynga diversify the type of users it attracts, said Tomczyk. "Games like 'FarmVille' and 'Mafia Wars' are played in short bursts, and players tap on their friends to help build a successful farm or mafia family. The goal is to have players return each day to complete a little more of the game. Satisfaction is slowly doled out over weeks, months, or even years."
OMGPOP's games offer immediate gratification, allowing players to satisfy their gaming itch quickly and repeatedly, Tomczyk continued. "Also, the games have a clearly defined ending, giving more closure than many of Zynga's games."
In short, the acquisition of OMGPOP gives Zynga the opportunity to extend into faster-paced games, Tomczyk said, plus attract players who like casual games but don't necessarily want to recruit all of their friends to play.
Let's face it, he said, devoted players of games like "FarmVille" are likely finding that their friends are exhausted by the numerous requests for in-game resources.
"OMGPOP's games allow players to stay connected to Facebook games while offering the variety needed to keep interests high," said Tomczyk. "Players will now have both long-term and short-term games to keep them thoroughly entertained throughout the day."
Carving Out Some Independence
The acquisition is also important from a larger strategic point of view — Zynga's slow but steady push to establish an identity outside of Facebook while still retaining close ties with the social media giant.
Earlier this month, Zynga said it would launch its own platform. While the beta site is clearly part of this push for independence, it also maintains Zynga's ties with Facebook, by allowing players to log in with their Facebook IDs and play games with existing Facebook friends. Most significantly, players still use Facebook Credits on the new platform.
Zynga has also launched an infrastructure tool, zCloud, which allows game studios to create and scale social games.