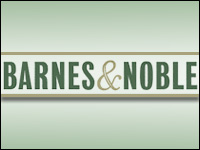 Barnes & Noble's on Monday rolled out a new, low-cost Nook device and lowered the price on the existing 3G-compatible version of its e-reader.
Available this week, the new Nook WiFi device is priced at just US$149. The price on the existing Nook 3G, meanwhile, was slashed from $259 to $199, making it the first under-$200 dedicated e-reader with both free 3G wireless and WiFi, according to the company.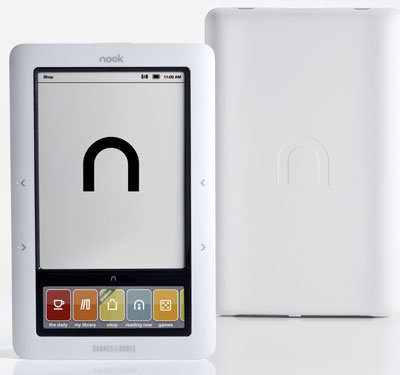 Barnes & Noble's WiFi Nook E-Reader
With its latest software update, meanwhile, Barnes & Noble now offers all Nook users complimentary access to AT&T's entire nationwide WiFi network. Its eBookstore now boasts more than one million e-books, periodicals and other digital content, the company said.
'Amazon Should Be Worried'
With Amazon's market-leading Kindle and other e-readers — as well as tablet devices like Apple's iPad — crowding the market, Barnes & Noble's move suggests a new focus on price as a competitive differentiator.
"This new development underscores a heated summer competition in the e-reader/Internet tablet market," Harry Wang, director of health and mobile product research with Parks Associates, told the E-Commerce Times.
In fact, "Amazon should be worried, as a credible book retailer's aggressive pricing could quickly end its market share dominance in the standalone e-book reader market," Wang asserted.
"Under-$200 is always a new product category's sweet spot, and B&N is probably selling the Nook at a slim margin or even a loss in order to gain market share and brand share in the digital book distribution world," Wang suggested.
"If B&N does not move fast to gain scale, the Nook could be forgotten pretty soon, in light of all the attention on the iPad and similar devices such as Pandigital's Android tablet," he warned.
'Increasingly Competitive'
"Clearly, Barnes & Noble is targeting the Kindle as its primary competitor," Susan Kevorkian, program director for IDC's mobile media and entertainment service, told the E-Commerce Times.
With its recent claims of more than a million pieces of content for its e-readers, Barnes & Noble is "increasingly competitve in content availability," Kevorkian pointed out.
Price, meanwhile, is a "very important" factor in that competition — particularly the sub-$200 price point, which is "psychologically very important for consumer adoption," she asserted.
'Price Matters a Great Deal'
"Price matters a great deal when it comes to consumer electronics," agreed James Brehm, senior consultant for mobility and the unwired experience with Frost & Sullivan.
In fact, "price probably matters most in an emerging market like this to gain mindshare and recurring revenue streams," he told the E-Commerce Times. "In this case, recurring revenue means book sales."
Pricing elasticity is still being worked out in this market, Brehm pointed out.
"Any time you deflate the margin on a product by merely adjusting price, it has consequences to the bottom line," he explained. "Another option to just dropping price would have been to add a coupon for up to $50 worth of content; this would have fulfilled the urge to drop price — however would have kept topline revenue flat."
'The Nook Has More Free Content'
In terms of features, the Nook and Kindle devices are "fairly similar," Brehm said.
"The Nook has a color menu, whereas the entire Kindle display is focused on black and white," he explained. "The Nook is lighter. The Nook is now cheaper — and the Nook is a little more aesthetically appealing."
Both devices have "great content relationships," he added. "The Nook probably has more free content today."
On the other hand, "I would have to give the nod to Kindle with respect to supply chain/distribution model and name brand recognition," he noted.
Potential Target Markets
Though tabets like the iPad could encroach on the e-reader market considerably, there are still a few target markets with good potential for the devices, Kevorkian noted.
Specifically, "individuals interested in a very focused reading experience" are one; the education market is another, she pointed out.
"If device manufacturers and educational and professional publishers are successful at getting that constituency, we think e-readers will be able to hold their own against media tablets," Kevorkian said — noting, however, that while there's "great potential, it has yet to be realized."
A total of 7.6 million media tablets, including the iPad, will ship worldwide in 2010, growing to 46.7 million units in 2014, IDC has forecast.
The e-reader category, on the other hand — including both connected e-readers and USB-enabled ones — will ship 6.5 million worldwide this year, the company predicted, increasing to just over 9 million in 2012 before declining to 7.9 million in 2014, Kevorkian noted.
'There Will Be a Market for E-Readers'
It's likely both categories will change in the next few years, but neither is likely to fade away altogether, Brehm predicted.
"E-readers will increasingly allow limited browsing and messaging and become lighter, thinner, with color displays — and possibly even flexible — in the coming years," he explained. "Tablets, likewise, will be able to multitask, and be better consumption devices of high-resolution video content, as well as allowing for limited content creation."
As for e-readers' future, "look at all of the paper books and magazines that are printed each year; look at the number of school books printed each year. Yet e-readers have not landed in that market in mass quantities," noted Brehm.
"There will be a market for e-readers," he concluded, "just as there will be a market for tablets, netbooks, notebooks, desktop PCs and smartphones."