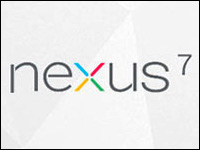 Google may have to buffer its patent portfolio or start paying licensing fees to Nokia now that the search engine giant is becoming a bigger player in the tablet market.
Google launched the Nexus 7, its first Nexus-branded tablet device, last week. The 7-inch slate will run the latest version of the company's Android operating system and will sell for US$200.
However, it's possible the new tablet has infringed some of Nokia's patents. But the phonemaker has not divulged details about what those patents might be or made any indication it plans to sue.
The licensing issue surfaced when Nokia responded to a reporter from Foss Patents inquiring whether Google or Asus, the company that manufactures the Nexus 7, are licensed under Nokia. The company responded they weren't, but did not mention possible lawsuits or legal attacks.
"We've made no such allegations of infringement against the Nexus 7," Mark Durrant, communications personnel for Nokia, told the E-Commerce Times. "Nokia has more than 40 licenses, mainly for its standards-essential patent portfolio, including most of the mobile device manufacturers. Neither Google nor Asus is licensed under our patent portfolio. Companies who are not yet licensed under our standard essential patents should simply approach us and sign up for a license."
The company declined to speculate about possible legal strategies going forward.
Paying Its Dues
Nokia has a relatively large patent portfolio but has struggled as the smartphone market evolves. Its deep patent portfolio could help earn some cash from lucrative licensing fees, but it's still unknown whether Nokia will be aggressive in pursing licensing fees from Google.
But now that Google is growing as a player in the competitive mobile device market, it should be ready to pay its dues, David Long, a member of the intellectual property and litigation practice at Dow Lohnes, told the E-Commerce Times.
"What we're seeing here is Nokia saying that now Google has stepped into the party, they've got to pay what everyone else is paying," he said. "Google is a new market entrant into mobile devices, and in a sense they're just going to have to do what everyone else has done as far as licensing."
For Google to jump on board with licensing fees will most likely be a peaceful solution rather than a large-scale global patent battle like the one raging between Samsung and Apple, said Long.
"This is more of a process than a litigation situation," he said. "Google is new into the market, so Nokia probably isn't just going to sue them outright. They can certainly give them the opportunity to enter into a licensing agreement."
Buffering Portfolio
In addition to entering into a possible agreement with Nokia, Google and its Android partners also face other patent infringement troubles. Last week, Apple won preliminary injunctions against Samsung's Galaxy 10.1 tablet and the Galaxy Nexus smartphone. Sales of the devices have been halted in the U.S.
As large patent collections become critical assets for tech companies, Google is working to fortify its own so that it can have more of an offensive patent strategy than a defensive one, said Long.
"Google has made moves with its acquisition of Motorola to really buffer that portfolio," he told the E-Commerce Times. "Google hasn't been a player in the mobile device space, but Motorola has a rich history there, just like Nokia. That's important now, and I suspect Google will still be making some moves like that one."