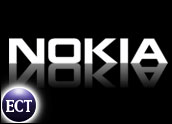 Finnish mobile phone maker Nokia reported a 30 percent decrease in third-quarter earnings and a 5 percent drop in sales on Thursday.
However, the company was able to improve gross margins at a time when the global economy is faltering and spending on consumer electronics is decreasing in the United States and in Western Europe, two of Nokia's biggest markets.
Nokia announced 1.09 billion euros (US$1.47 billion) in earnings during the quarter ended Sept. 30, down from 1.56 billion euros ($2.1 billion) during the same period a year ago. Third-quarter revenue fell to 12.2 billion euros ($16.45 billion), down 5 percent compared to the same period a year ago.
Gross margins in Nokia's device unit increased from 36.1 percent to 36.5 percent during the second quarter. Nokia also announced that its share of the global mobile telephone market fell to 38 percent in the third quarter, down from 40 percent in the second quarter and down from 39 percent during the third quarter of 2007.
Despite the dismal financial results, U.S.-listed shares of Nokia were up about 9.66 percent to close at $16.57 on the New York Stock Exchange.
Nokia Warned Early
Nokia's warning to Wall Street last month that its earnings and revenue would be down significantly may have saved the company's stock from getting pummeled on Thursday.
"I think (Nokia's stock) had already taken a hit," Mark McKechnie, an equity analyst with American Technology Research, told the E-Commerce Times. "In fact, I downgraded (Nokia) a few months ago to neutral."
That said, McKechnie said Nokia's results weren't as bad as he or the rest of Wall Street had feared.
"Their margins hung in there and they expect them to get better in December," he said. "A lot of bad news has been built into the stock. It's gone from $44 per share to $15 per share in a year and there have already been two or three downgrades in the last few months. I think it's starting the bottoming-out process."
The big unknown at this juncture is the upcoming holiday season.
"We don't know how good the holiday season is going to be and we won't know until March," McKechnie said.
Competition From Apple, RIM and Google
Exacerbating the slowdown in consumer spending is increased competition from Apple, Research In Motion and Google in the high-end smartphone market.
Apple has sold millions of iPhones worldwide and the market eagerly anticipates Google's first smartphone, called the "Android." In addition, RIM, maker of the ubiquitous Blackberry smartphone and e-mail device, has a handful of new handsets in the market or set to hit the market shortly.
"I think Nokia is a fallen leader," McKechnie said, referring to the news that the phone maker's market share has fallen to 38 percent. "The big story is whether Nokia returns itself to its former glory of 40 percent share of the global mobile handset market and 20 percent operating margins."
How Nokia's high-end smartphones will stand up to the competition is unknown.
"Their 5800 music phone is a touch phone that comes at half the price of the iPhone," McKechnie said. "That phone could do OK over in Europe and would stand its ground, particularly against the Android, which is Google's entre in to the cell phone space — it's a first-generation product."
Nokia also has its E71 e-mail device to counter RIM's products.
"The e-mail service doesn't stack up with what RIM offers, but there will be a market for that product," McKechnie said.