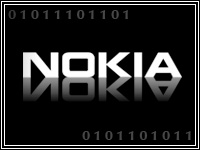 Nokia has filed lawsuits against Research In Motion in the U.S., the UK and Canada seeking to enforce an arbitration ruling it won in Sweden.
The dispute began when Nokia accused RIM of breaching a cross-licensing agreement that allowed RIM to use Nokia's standard-essential cellular patents. RIM had taken the position that the agreement included Nokia's wireless local access network patents as well — an argument Nokia rejected.
The two companies sought arbitration with the Stockholm Chamber of Commerce, which ruled against RIM. It said that the BlackBerry maker was not entitled to manufacture or sell WLAN products without first agreeing to royalties with Nokia.
Nokia is citing the New York Arbitration Convention, which permits arbitration rulings to be applied in other countries. The U.S. and Canada are among the signatories to that agreement.
RIM is not commenting on how it will respond.
"Research In Motion has worked hard to develop its leading-edge BlackBerry technology and has built an industry-leading intellectual property portfolio of its own," the company said in a statement provided to the E-Commerce Times by spokesperson Crystal Roberts. "RIM will respond to Nokia's petitions in due course."
Foreign Arbitration
Most courts around the world — including in the U.S. — historically have supported arbitration rulings in business, said Peter S. Vogel, partner with Gardere Wynne Sewell.
"The nature of arbitration is that it is creature of contract," he told the E-Commerce Times. "If two business parties have agreed to let the arbitrator make a decision, then generally courts will uphold the decision."
Typically after a company wins an arbitration ruling, it turns to the court system for enforcement. Courts all over the world usually abide by these decisions, Vogel noted.
It can be a tedious process, however,
"Generally the court will first look to see whether the ruling of the arbitrator comports with the agreement. As a practical matter, that doesn't happen very quickly," Vogel explained.
Past Glory?
The suit comes as Nokia is struggling to reclaim some of its previous global market share.
All together, vendors shipped a total of 444.5 million mobile phones in the third quarter of 2013, compared to 434.1 million units in the third quarter of 2011, according to IDC's recently released Worldwide Quarterly Mobile Phone Tracker.
One notable trend that IDC teased out from those numbers was Nokia's distinct decline. It fell off the list of top five smartphone players, its position taken by RIM.
Nokia's exit from the list it had occupied since 2004 was fueled by the rise of Samsung and Apple in the global arena and vendors like Huawei in China, IDC said.
A Sign of Weakness
It is unlikely that this suit, even if it is successful, will help Nokia regain its standing, said Trip Chowdhry, managing director of equity research at Global Equities Research.
"Patent infringement suits are usually pressed forward by companies that have a fundamental weakness in their business," he told the E-Commerce Times. "When patents are used defensively in the court system, that typically will indicate a company operating from a position of strength."
When they are used offensively, he said, it suggests weakness.
To be sure, there are exceptions to this rule. Few would argue that Apple's pursuit of Samsung around the globe reflects a weak hand.
However, Apple has other qualities that characterize a strong tech company, such as a strong ecosystem, a history of innovation and a user-centric focus. None of those qualities apply to Nokia — or to RIM for that matter, observed Chowdhry. "Net-net, I don't see how this legal dispute will change the fortunes of either company."