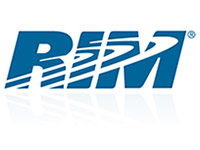 Research In Motion has not heard the last of the days-long outage of its network earlier this month. Lawsuits seeking class action status have been filed against the company in both the United States and Canada, seeking damages for the loss of service.
One suit was filed in federal court in Santa Ana, Calif., on behalf of all U.S. BlackBerry owners with an active service agreement at the time of the outage.
Another was filed in Quebec Superior Court on behalf of all Canadian BlackBerry owners with active service agreements.
The suits allege RIM was in breach of contract and negligent, as it did not adequately respond when the problem started.
The company has apologized for the outage and offered customers an assortment of premium apps and a month of free technical support as peace offerings.
RIM did not respond to the E-Commerce Times's request to comment for this story.
A String of Bad News
These suits are the latest in what appears to be a never-ending string of unfortunate events for the company.
Most recently, Basis International filed a trademark infringement suit against RIM for attaching the "BBX" name to its forthcoming OS. Basis uses the same acronym for its developer tools.
RIM has also been hounded by lackluster sales of the PlayBook and a steady erosion of market share.
A PR Overture?
For these reasons, RIM might offer the litigants some kind of mea culpa, Christopher M. Collins, a partner with Vanderpool, Frostick & Nishanian, told the E-Commerce Times.
Otherwise, he is doubtful the suits are going anywhere.
"The fine print on all of these service agreements says that the company doesn't guarantee anything to users," he said.
"Certainly, it provides language that provides the carrier is not responsible for a disruption of service and any fallout that might result from that disruption," noted Collins.
A Story With Legs
Collins is guessing that RIM, prompted by these suits, will do something above and beyond the apologies it has made for the outage, "especially if they continue to get beaten up in the press over this or over the lawsuits."
One possibility is that RIM might offer members of the class an additional feature, accessory or application as compensation.
"It would make sure not to admit any liability for this outage and any future ones, though," Collins said. "It would also make another statement to the effect that executives at RIM were as upset and disappointed as its customers about the outage."