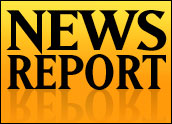 Billionaire investor Carl Icahn has been nothing if not persistent in his efforts to keep Michael Dell from rebuilding his computer business as a private company, but on Monday Icahn's stock repurchase proposal got the thumbs-down again.
A special committee of Dell's board of directors, formed to weigh the company's various financial options, noted that it believes Icahn's proposal undervalues the company, at least when stacked up against Michael Dell's proposed US$24.4 billion sale.
The board came to the same conclusion not quite a month ago, when it informed shareholders that Dell's offer to acquire the company for $13.65 per share was the best option. As part of Dell's structure, Microsoft is also participating in the transaction, with a $2 billion loan.
Dell did not respond to our request for further details.
'Superior Value and Certainty'
The committee weighed all the alternatives before opting for Dell's plan, including Icahn's leveraged recapitalization proposal. The group said it has met more than 40 times since its inception and consulted with more than 70 strategic and financial buyers before coming to its conclusion, which was expressed in an SEC filing.
Dell's offer is all cash and made a "significant, certain premium," according to the filing. It is a shareholder-friendly process and shifts all of the transaction risk to the buyer group. It also avoids the "high risk" of a levered recap and "delivers superior value and certainty," the committee said.
'Lacks Credibility'
Icahn, meanwhile, can be counted on to bring some votes to back his proposal. He owns about 13 percent of Dell along with partner company Southeastern Asset Management, which also is opposed to Dell's proposal. Their argument is that the offer undervalues Dell.
In Icahn's most recent alternative plan, submitted last week, Dell would remain public and pay investors $14 per share. Both Icahn and Southeastern would elect to receive additional shares rather than cash, with both parties holding controlling interests in Dell if the deal is approved.
However, Icahn's proposal "lacks credibility," the committee concluded. It also lacks some $2.9 billion in potential funding, and would leave Dell in a "weak financial position."
Shareholders will be weighing the offers in a special vote scheduled for July 18. Any deal must be approved by a majority of shareholders, excluding Michael Dell, who owns 15.6 percent of the company.
'One More Month'
It is going to be a long three weeks, Val Wright of Val Wright Consulting, told the E-Commerce Times.
"I think we will see one more month of a messy public battle," Wright said. The jousting will likely become more emotional and personal, she said, as it appears both Icahn and Dell see it as a philosophical battle about what it will take to turn Dell, the company, around.
In their competing visions, there doesn't seem to be any room for compromise, she said.
"Dell firmly believes it needs to be out of the public eye to turn around and that the process will take a while," Wright explained.
Shareholders will probably opt for the plan that best aligns with their own view of what Dell needs to do.
So, "shareholders that believe Dell just needs a quick turnaround and it will be fine afterwards will likely be drawn to Icahn's plan," she explained. "If they see it as more of a longer-term process, they will go with Dell."
'He Just Doesn't Lose'
Dell might have the support of the special committee, but he is disadvantaged against Icahn in one crucial way, Lou Hoffman, CEO of The Hoffman Agency, told the E-Commerce Times.
Specifically, Icahn "has done this before and knows how to win," Hoffman said.
Years ago, Icahn's firm was involved with tech provider BEA before it was acquired by Oracle, Hoffman noted.
"Icahn was on BEA's board, and he was putting pressure on the other shareholders" to go forward with the sale, Hoffman recalled. "He is very good at that. He is very savvy from a communications standpoint. Look at his track record — he just doesn't lose."