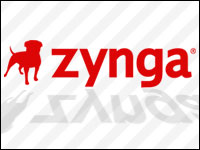 Zynga reported an unexpectedly strong Q1 this week, but investors chose to focus on its lower guidance for future growth in the casual gaming industry.
The company brought in US$264 million in revenue on the quarter, down 18 percent from the same time a year ago but beating estimates that were closer to $209 million.
Despite those results, investors sent the company's stock sliding by about nine percent in after-hours trading, largely because of Zynga's weak forecast. The gaming company estimated losses of 3 to 4 cents per share for its current second quarter, lower than the 1 cent analysts expected.
"They had a great quarter, but they are continuing to tweak the lineup and cancel games that don't have long-term potential, pressuring results in the near term," Michael Pachter, managing director of equity research at Wedbush Securities, told the E-Commerce Times.
Facebook Fallout
Zynga is in a transition year, admitted CEO Mark Pincus, as it attempts to develop its gaming investments across several platforms as an independent site. While the creator of games like Words With Friends and Farmville used to enjoy preferred game placement from Facebook, the two companies have revised their business relationship as Zynga tries to break out on its own.
Without Facebook's promotion, Zynga's monthly active users dropped 13 percent to 253 million. Daily active users dropped 21 percent from a year ago to 52 million.
Zynga is also hoping it can offset some of its losses in the social gaming market with its real-money gaming initiatives. Regulators have cracked down on such games in the U.S., but Zynga recently launched poker games in the UK. The company did not release many details about how the new games were performing during its conference call following the earnings report. However, executives indicated the real money games might be a longer-term investment than the company was hoping.
Zynga did not respond to our request for further details.
Tough to Go Mobile
Along with real-money games, Zynga is also trying to increase its mobile presence to snag the consumers who are drifting away from PC games. In addition to calling 2013 a transition year, the company has referred to it as a year for "mobilization," as it tried to attract the increasing number of consumers playing on smartphones and tablets.
The company announced this week it had 65 million monthly active mobile users, with mobile bookings up 21 percent year-over-year. It also noted that its second quarter will see several mobile game launches.
"They're clearly focused on mobile, which grew year-over-year while online declined by more," Pachter said. "They're making progress, but it is not an easy business."
Remaining Relevant in Tough Field
Although the company was optimistic about its mobile future, it acknowledged that the current casual and social gaming market is becoming more and more competitive.