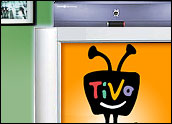 TiVo will introduce a new DVR device in mid-August that will retail for US$299, about $500 less than its higher-end Series 3 released last fall.
In addition to being more affordable than its predecessor, the device, TiVo HD, will have the capability to replace the box through which users currently access their cable TV service.
The move is more than positive, Yankee Group analyst Josh Martin told the E-Commerce Times. "It's necessary," he said. "You can't have an $800 piece of hardware on the market."
Similar Features, Similar Limitations
The TiVo HD can record up to 20 hours of high-definition TV, according to the company. It can play MP3 files and display digital photos, along with allowing users to download feature films from Amazon Unbox. In addition, it sports a 160 GB hard drive and includes built-in Ethernet and optional WiFi.
However, several coveted features on TiVo's earlier boxes — the Series 2 and Series 2DT — remain missing, as they are from the Series 3 device, including Multi-Room Viewing and TiVo To Go.
Reviewers already are lamenting that these features remain available only on older TiVo equipment. In addition, consumers only can use the TiVo HD with regular cable service, not satellite programming or even pay-per-view programming on land-based cable.
Stand-Alone DVR Market Viable?
The market for stand-alone DVR devices is facing a host of challenges, Martin said. First, there is the issue of price. While a $300 device certainly is preferable to paying $800, many consumers already have a DVR in their homes.
TiVo makes many of those devices as well as the software that runs on them; the company's willingness to "shoot itself in the foot" by continuing to partner with cable service providers may be counterproductive, he noted.
The way forward for TiVo, said Martin, may be to explore other revenue channels. For example, the company could expand its application of analytics to the data it collects on all the TiVo-based DVRs currently in operation.
In the meantime, the TiVo HD will "keep TiVo relevant in the stand-alone DVR space," said Martin.
Even at its much-reduced price point, the device will not create a mass market for itself. However, there remains "a smaller sector continuing to adopt the hardware," he noted, and the more affordable TiVo HD will serve the company well in catering to that group of consumers.