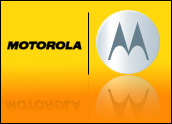 Motorola Mobility announced another round of layoffs Friday, alerting its workers that it plans to cut 1,200 jobs, or about 10 percent of its current work force.
It is the second round of layoffs since the company was acquired by Google last May in a US$12.4 billion deal. Motorola announced the first round of 4,000 job cuts — about 20 percent of its employees — last August.
At the time, the company said the cuts were part of an overall strategy to trim costs as the smartphone maker struggles to keep up with Android rivals such as Samsung in the crowded global mobile device market.
"These cuts are a continuation of the reductions we announced last summer," a Google spokesperson told the E-Commerce Times in a statement provided by Niki Fenwick. "It's obviously very hard for the employees concerned, and we are committed to helping them through this difficult transition."
The company did not provide details for divisions affected by the layoffs, other than they would be worldwide. It also noted they will not affect Motorola Home, the set-top division of the company, which Google sold to the Arris Group in December for $2.35 billion.
Transitioning Motorola
Google's Motorola purchase was supposed to help the search giant remain competitive in the smartphone market, largely by allowing the tech giant access to Motorola's deep patent portfolio.
"When Google purchased Motorola Mobility, it made no secret of the patent portfolio being the main draw," Ross Rubin, principal analyst at Reticle Research, told the E-Commerce Times. "Despite making some headway as a handset vendor committed to Android, Motorola had fallen far from its perch that it occupied during the heyday of the original RAZR."
Since the acquisition, though, Motorola has yet to report a profitable quarter. The company lost $350 million in the final quarter of 2012.
"The phones that Motorola released in 2012 were tweaks based on the Droid RAZR and RAZR MAXX, and we haven't seen other handsets picked up at other U.S. carriers," Rubin noted. "Given Motorola's shrinking share overall, it follows that Google would continue to trim the business to keep it in line with its economic realities."
Those cuts are all part of Google's process in determining exactly how Motorola Mobility can fit into its business, said Brian Wieser, analyst at Pivotal Research Group.
"It is pretty clear that Google's goal is to find out how to make the entity profitable," he told the E-Commerce Times. "If they find they can integrate the company, it's an issue because they don't want to irritate their Android partners by having a large handset business. So, right now, if they were magically able to improve business, they might just sell Motorola, but that's not realistic right now. There is still a lot of value to be generated."
X Phone On the Way?
One of the ways Google and Motorola Mobility may be looking to increase that profitability is with the launch of a so-called "X Phone," the first device that Motorola is working on following the acquisition, according to published reports.
The new smartphone would reportedly rival both the iPhone and some of the top Android devices by debuting with notable improvements in battery life, camera capabilities, durability and display. It would also integrate Google services into the software.
It is possible that Google's collaboration has helped Motorola Mobility tweak some of its old designs to produce a smartphone contender, said Rubin.
"There have been reports that Google was not satisfied with Motorola's roadmap and has pushed to create more exciting handsets," he noted. "Many areas in which to innovate would be driven by software — speech gestures, context awareness, etc. Motorola has experimented with modularity, both in terms of larger docking laptops and smaller watch accessories, but those efforts weren't very successful."
Google is expected to announce the phone at its annual I/O developer conference in May, and it could launch by mid-summer. Even if it generates the buzz that Google is hoping it will, though, the company will still face questions about how best to continue its Motorola Mobility relationship.
"It's safe to say Google is approaching the Motorola Mobility acquisition thinking the first thing they need to do is optimize the value of what they got," Wieser said. "Once they can see a turnaround in clear sight, then they can start thinking about what they're going to do with Motorola. It's not just about having a hit phone all of a sudden. They need to be at a place where they're driving improvement, and they're not quite there yet."