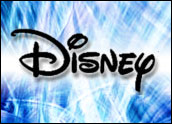 Disney is giving one of its new children's shows a home on mobile devices before it broadcasts the program via its TV networks.
Sheriff Callie's Wild West, the first Western for 2-to-7-year-olds, according to the company, will make its debut on Disney's Watch Disney Junior App on Nov. 24. It will also be available to viewers who subscribe to certain TV providers' services via the Watch Disney Junior website.
The show will appear on the Disney Channel and Disney Junior TV stations sometime next year.
Disney has become increasingly aware of the number of households with kids that own a tablet — more than 40 percent, it said. Viewers are no longer simply relying on the living room TV to for new programming.
The Watch Disney Junior app has been downloaded about 5 million times and has racked up 650 million video views since June, Disney said.
Easy Viewing
Disney is smart to offer consumers new streaming options, said Alfred Poor, senior technologist at ANewDomain.
"This is a great way for Disney to gauge which way the wind is blowing and experiment with their delivery channels," he told the E-Commerce Times. "It has the potential to work very well. Portable media is taking over for this age group, because now they can watch from places like the backseat of the minivan, on a small screen around the house, or in a doctor's waiting room, for instance."
Disney has allowed viewers to get mobile digital content by adding some of its shows to other streaming services like Netflix and Hulu, but offering shows geared towards kids exclusively on tablets is a good approach for that age group, said Renaud Fuchs, director at Alvarez & Marsal Europe.
"Typically a 2-to-7-year-old would know how to turn on the tablet and watch content on an app, but would be less likely to navigate a system with 500 channels," he told the E-Commerce Times. "Releasing the show on tablet is the best way to reach this audience directly."
In addition, Disney's push to tablets via its own app is one way to avoid sharing profits with Netflix, said Fuchs.
"As a side-effect, it also allows the parents to have their TV set back," he pointed out.
Get 'em Young
Even if it should turn out that Disney fans aren't receptive to the idea of getting shows via their tablets first, the company's test with its streaming app is a low-risk way to gather viewer data, Poor added.
"In terms of market information, this experiment with Disney is a relatively small investment that could help them gain extremely large amounts of data about their consumers and their viewing habits that will help them make major content decisions going forward," he noted.
That data could be highly valuable as Disney works to hook viewers while they're young and get them used to the idea of watching their favorite shows both on a TV set and a tablet, said Fuchs.
"This initiative helps ensure the younger generation [will] enter into a multiscreen universe early with the tablet and then eventually move to Disney TV," he pointed out. "This is an app to protect the TV business."