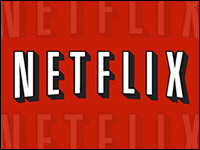 Netflix joined the ranks of Emmy nominees for the first time Thursday, scoring 14 nods for three of its online TV shows.
The streaming service picked up nine nominations for House of Cards, its original political thriller series, three for its reboot of the popular comedy Arrested Development, and a final two for its original horror thriller Hemlock Grove.
The Emmy nominations are the first for Netflix. They are an indication that the company's move to expand beyond curating content to producing its own shows is paying off — and possibly rewriting the rules as to what a streaming media company can do to shake up the industry.
"Netflix feels that in order to compete with cable and premium subscription networks such as HBO and Showtime they need to produce high quality content," said Peter Koeppel, founder and president of Koeppel Direct.
"Many people are comparing Netflix's Emmy nominations to when HBO began to compete with broadcast TV with The Sopranos," he told the E-Commerce Times.
Great television is great "regardless of where, when and how it is enjoyed," said Netflix CEO Ted Sarandos.
Shifting Focus
The streaming space includes dedicated services like Netflix and Hulu, as well as companies like Amazon that have added streaming to their offerings. In addition, cable networks like HBO and Showtime are now charging extra fees for access to their media libraries — and there is always the possibility that Apple or another tech giant could enter the space and change the game.
With the rising costs of licensing content, Netflix's decision to start producing its own Emmy-worthy programs was a smart way to set itself apart, said David Dines, principal analyst at ACG Research.
"This is a very crowded field, and it's tough to do anything to differentiate yourself," he told the E-Commerce Times. "This is a very good strategic way to get a leg up on the competition."
Investors seem to agree with that sentiment, Koeppel pointed out.
"The cost of producing these types of shows and expectations that they can grow their business is built into their stock price, which is up around 200 percent this year. Right now, the model seems to be working as measured by investor confidence."
Translating Awards to Dollars
Whether that investor confidence and critical acclaim can translate into revenue for Netflix is more difficult to gauge, said Dines, but in the long term, it could help Netflix justify its costs per month — or maybe even help it initiate a more dynamic — and profitable — pricing plan.
"In the long term, if Netflix and Hulu are offering the same type of content for US$7.99 per month, one could drop their price to $7, and then the other one wants to, and it becomes an unsustainable race to the bottom," he noted.
"If Netflix can say they have a little more to add with their own content," Dines continued, "customers might be willing to keep paying Netflix's price per month — or, the company could offer a plan with more streaming, earlier releases and their own quality content for a little more."
It's difficult for a person outside Netflix to judge whether that would be a compelling plan for the company, said Koeppel, since Netflix doesn't release viewership numbers. It's difficult to tell how many users might have been drawn to the service simply for one of its original shows. It also means it's impossible to compare viewership numbers for House of Cards, for instance, to similar shows on cable or broadcast networks.
If the company can keep showing that it is winning new users and adding to its overall business, though, Netflix's original content plus its streaming model would put it in a good position to be at the top of the streaming game, said Koeppel.
"It's too early to tell whether these shows will be revenue drivers," he added. "Right now, Netflix is using these shows to drive subscriber growth, so they can scale their business. By growing their subscriber base, they will be able to produce and gather more content and spread their costs out over more subscribers. Their strategy is to become the Amazon of streaming services."