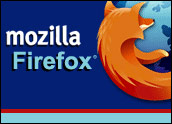 Mozilla on Tuesday gave its users a heads-up that their browsers would be getting a new feature called "Directory Tiles."
Aimed at new or infrequent Firefox users, Directory Tiles fills what has been empty online real estate on the Firefox browser. A new user logging in, or a user returning to the browser after some time will be confronted with a page populated with rectangular outlines. For regular Firefox users, those rectangles are filled with screenshots of the websites they frequently visit.
For everyone else, Mozilla plans to populate them with prepackaged content. Some of the Directory Tiles will be from the Mozilla ecosystem, some will be popular websites in a given geographic location, and some will be sponsored content, according to VP of Content Services Darren Herman.
"The sponsored tiles will be clearly labeled as such, while still leading to content we think users will enjoy," he wrote in a blog post.
Road Map Still Under Development
Mozilla hasn't completely thought through the product road map for Directory Tiles, Herman acknowledged. Rather, it appears the company is in the initial stages of the project, just beginning to talk to content partners about the opportunity.
Users will see the concept once "we have the user experience right," he concluded.
Limited Impact
It appears the tiles will have only a limited impact on users, said Sang Nam, associate professor of communications at Quinnipiac University.
"I don't think customers will highly notice these new ads when they use Firefox," he told the E-Commerce Times.
For starters, the tiles will be on the opening page, which users tend to click through quickly to get to the browser. Also, Nam continued, Internet users have become all but immune to online ads.
"Most Internet users already have developed their own system to desensitize their brain when they see unwanted advertisements online. Yes, they will notice some advertisements [with the Directory Tiles] but I don't think it'll bring much direct Internet traffic."
Browser-specific advertising is a niche category that needs to gain more traction with marketers, Nam suggested.
"Browser-specific advertising could be an innovative concept, but I would wait to see whether or not it can be really effective and efficient," he said.
Competing Against Google Chrome
Despite his reservations, Nam expressed hope that Mozilla's initiative might gain some steam.
"I have mixed emotions over the Directory Tile program by Mozilla because it hints to me that this nonprofit software group struggles financially and needs more revenue to sustain the group," he explained.
It would be good if Mozilla could sustain its early success with Firefox, in Nam's view. "When Google introduced Chrome, many early Firefox users left Firefox. It's inevitable that this nonprofit software group can't compete against the giant in the industry … Google."
Mozilla Has Gone Mainstream
Mozilla indeed was a niche browser at one point, a favorite with the tech users and consumers protective of their privacy. However, that aura around Firefox has changed as the browser has struggled to keep up with competitors and entice more adopters, David Johnson, president of Strategic Vision, told the E-Commerce Times.
"That brand identity is done with," he said.
Still, Directory Tiles could enjoy some success, Johnson maintained, in spite of the fact that online advertising has become ubiquitous and most consumers have developed some variation on "banner blindness."
"At a certain level, these ads do sink in," he said — especially ads that are targeted and then retargeted. "With the right strategy, and by taking care not to annoy users, this could work for Mozilla."