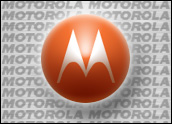 Motorola will sell the majority of its network equipment business to Nokia Siemens Networks in a US$1.2 billion deal that is generally seen as a positive move for both companies as they pursue their respective business strategies.
Motorola gets a much-needed infusion of cash, plus the freedom to focus on its now-successful handset business. The transaction supports plans unveiled earlier to separate the company into two parts, with one unit, "Motorola Solutions," selling equipment for the business market and the other, "Motorola Mobility," making mobile phones and television set-top boxes for consumers. It is unclear whether or how the $1.2 billion will be shared by the two divisions.
US Presence
The acquisition will give Nokia Siemens a foothold in the U.S. infrastructure market, which it was unable to accomplish via abortive attempts to pick up two Nortel Networks units. Indeed, the Motorola assets will make Nokia Siemens the third-largest wireless-networking equipment vendor in the U.S., based on revenue, and No. 2 globally.
"It makes sense for both companies," Vesselin Mihaylov, managing director of investment banking for Charles Vista, told the E-Commerce Times. "Motorola wants to focus on its handset line. It believes the margins are higher and growth will be stronger, especially now that it has embraced Android."
The Europeans, by contrast, like the infrastructure business, he said. "It is a steady, slower growth that tends to fit their business model."
Great Deal for Motorola
On balance, the transaction may be more of a net positive for Motorola, said Allen Nogee, principal analyst with In-Stat.
"I don't think it will have as much of an impact or provide that much of a boost to Nokia Siemens because Motorola's portfolio was relatively small in terms of what didn't overlap with Nokia Siemens," he told the E-Commerce Times, "but there are a few pieces that Motorola has that will definitely help them, including the U.S. footprint."
These include LTE, which is an area in which Nokia Siemens is very interested, Nogee said.
The timing is particularly beneficial to Motorola, noted Azita Arvani of the Arvani Group.
"They have great customers and installed base today but lack the technology and capability for upgrading their customers' existing infrastructure to the next generation HSPA+ and LTE systems," she told the E-Commerce Times.
The value of Motorola's customer base would have rapidly eroded as they defected to other companies that were making the necessary upgrades, Arvani pointed out. By selling off those assets now, Motorola monetized its network at the height of its value.
"Motorola has been under pressure from its shareholders to divest itself of this business for a long time," Jack Vonder Heide, president of Technology Briefing Centers, told the E-Commerce Times.
The company saw a 5.6 percent increase in share value on Monday.
US Handset Market Ambitions?
Although Motorola may have more to gain in the near term, Nokia Siemens' benefits will be substantial, Arvani stressed. Clearly, the acquisition puts it in a much stronger position in the U.S., which has been an important goal for the firm.
"Who knows, Nokia may even take advantage of this new position to crack open the U.S. market for its handset business, which has been a tough going for them," she suggested.