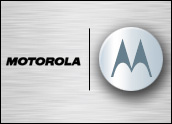 Wireless technology giant Motorola has landed a top Qualcomm executive to run its mobile devices unit, which is expected to be spun out in the second half of 2009.
Sanjay Jha, former chief operating officer at San Diego-based Qualcomm, is now co-CEO of Motorola and CEO of the Schaumburg, Ill.-based company's mobile devices unit.
"Sanjay Jha is co-CEO effective immediately," said Greg Brown, co-CEO of Motorola and CEO of the company's broadband mobility solutions business, in a conference call on Monday. "Sanjay has a deep understanding of the wireless and telecom industries, and unsurpassed technical experience. I'm confident that together we will continue to build upon the operational and financial progress we've already made in the mobile devices business. This is an exciting time for Motorola."
Phone Business on the Ropes
Jha, a wireless industry veteran, comes to Motorola at a time when the company is losing market share to competitors such as Samsung; Research In Motion, maker of the BlackBerry; and Apple, which makes the iPhone.
"They've been losing market share for about a year and a half," said Tavis McCourt, a wireless analyst at Morgan Keegan & Co. "They were late to the market with a 3G solution and their most popular line of phones, the Razr."
In the years since the thin, slick-looking Razr mobile phone was introduced, Motorola has failed to come up with an equally appealing phone for consumers, he told the E-Commerce Times.
Jha's hiring makes a lot of sense for Motorola, according to McCourt.
"They were obviously looking for someone to take the CEO reins for the spinoff of the mobile devices business," he said. "[Motorola's] biggest issues have been engineering-related, not marketing-related. He brings in a lot of credibility from Qualcomm."
Q2 Results Disappoint
Jha's arrival follows on the heels of disappointing financial results for Motorola's mobile devices business. The unit reported a loss of US$346 million on revenue of $3.3 billion in the second quarter, compared with a loss of $332 million during the same period in 2007, according to company filings.
Motorola shipped a total of 28.1 million mobile devices and 10 new 3G products in the second quarter. Overall, Motorola reported earnings of $4 million on $8.1 billion in revenue in the second quarter, compared to a $28 million loss on revenue of $8.7 billion during the same period a year ago.
Jha: 'Hit the Ground Running'
Jha's reputation in the wireless technology sector will help Motorola recruit talented engineers who can help the struggling phone maker develop compelling new products, McCourt said.
Jha brings another important asset to the table at Motorola: deep contacts in the wireless industry.
"I have working relationships with all the carriers in the U.S., Europe and Asia," Jha said in a conference call on Monday. "I'll be able to hit the ground running here and build on what I already have in terms of relationships with carriers."
It's important for Motorola to deploy new products over the next year, Jha said, in anticipation of the mobile device unit's spinout, which could happen in the third quarter of 2009.
"We're looking to do it in Q3, but it's dependent on continued predictability in operational and financial progress in the mobile devices business," he noted. "We need to deliver lots of new products to the marketplace in the first year. The market share we have today in 3G is too low. Developing compelling form factors and delivering them to the carriers is going to be important."