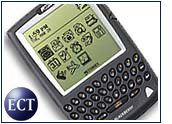 Motient (Nasdaq: MTNT) gained 38 U.S. cents to $1.80 in morning trading Tuesday, following news that it plans to buy Internet consulting and services company Rare Medium (Nasdaq: RRRR).
Motient said it will finance the deal using a combination of its own newly issued shares, shares of affiliate XM Satellite Radio (Nasdaq: XMSR) and cash.
Rare Medium shares slipped 46 cents to $1.26.
According to Motient, the combined company will own and operate the largest wireless data network in the United States, and will provide a range of consulting, Web development, e-commerce and other services.
Motient said it expects to have service revenue of more than $100 million after the acquisition, along with "substantial opportunity" to develop new products that could boost growth.
The companies said they expect to close the deal in the third quarter. At that time, Motient will repay about $34 million of outstanding bank debt.
"The market for extension of Internet and corporate network applications across a robust nationwide wireless network is gaining momentum," said Rare Medium chairman and chief executive officer Glenn Myers and Motient president and CEO Walter Purnell, Jr. in a joint statement.
Purnell also said the acquisition will help Motient's financial position.
"By leveraging some of Motient's XM Satellite Radio shares and Rare Medium's balance sheet, the combined company will be in a better position to finance the implementation of our business plan," he said. "As a result of the transaction, the company expects to be funded well into the first half of 2002, and expects to reach EBITDA (earnings before income, taxes, depreciation and amortization) breakeven around the same time."
Motient provides mobile and Internet communications services, including eLink and BlackBerry two-way e-mail services.
Motient plans to exchange each Rare Medium common share for one-tenth of a share of a new class of Motient common stock, convertible into 6.4 Motient shares, 9 million of Motient's XM Satellite Radio shares, and about $13 million in cash. A $25 million loan Rare Medium made to Motient will be absorbed by the combined company.