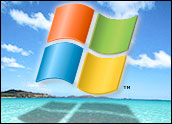 Adobe may still enjoy a resounding lead with its Flash rich-media runtime and player, but Microsoft appears to be gradually gaining ground with its Silverlight application platform.
At the National Association of Broadcasters (NAB) Show 2008 in Las Vegas, Microsoft on Monday announced a raft of new companies that have adopted Silverlight, including Madison Square Garden (MSG) Interactive, Tencent, Abertis Telecom, Terra Networks Operations, SBSI, MNet and Yahoo Japan.
MSG Interactive is using the technology to deliver live, on-demand digital content to its community of sports and entertainment fans, for example, while Yahoo Japan plans to roll out video distribution and Internet services that use Silverlight as the application platform.
Microsoft's cross-browser, cross-platform plug-in is downloaded some 1.5 million times each day, the company said.
Tripled Market Share
Recent research from Evans Data, meanwhile, suggests that Silverlight will more than triple its market share in the next 12 to 18 months.
In a poll of developers who work with Web 2.0 technologies, Evans Data asked both what the developers currently use for rich Internet applications as well as what they plan to use in the next year to year and a half.
What it found was that while Flash is still by far the most widely used technology today, Microsoft Silverlight will go from just under 10 percent of the market today to over 30 percent in the next 12 to 18 months, John Andrews, president and CEO of the market research firm, told the E-Commerce Times. Flash, meanwhile, will lose ground, he said.
The answers of roughly 400 respondents were included in the data, Andrews said.
Web 2.0 Leader
"Microsoft is seen as providing the best tools and support in the Web 2.0 space," Andrews explained. "Silverlight is just one of the technologies from the company that are designed well, fit well with your stack, etc."
Microsoft's existing installed base is another factor, he added. "Many of our clients that use Microsoft stay with Microsoft solutions," he noted.
Microsoft recently outlined some of the new capabilities of its end-to-end media platform, which includes Silverlight 2, Expression Studio 2 and Windows Server 2008 and offers industry-leading streaming and progressive download capability, the company said.
It also outlined support for new Silverlight advertising scenarios and announced a strategic alliance with Move Networks, a leading provider of advanced video delivery services.
Silverlight DRM
In addition to touting its growing list of Silverlight supporters on Monday, Microsoft unveiled details of its PlayReady-powered Silverlight DRM.
Due to appear later this year in Silverlight, the new digital rights management (DRM) technology will not only be compatible with the broadly deployed base of Windows Media DRM 10 content but will also support live streaming, on-demand streaming and progressive downloads for connected experiences.
Among the content owners, aggregators and service providers announcing support for Silverlight DRM were BuyDRM, Daum Communications, iMBC, Limelight Networks, M-Net Media, Netflix, Paramount Pictures, SK Communications and Technicolor.
"As the dynamics of content distribution continue to accelerate toward the Internet, we need a flexible technology platform that allows us to explore a broad scope of business models and rich user experiences for digital distribution of Paramount Pictures' wide array of content," said Alan Bell, executive vice president and chief technology officer of Paramount Pictures.
Microsoft's Silverlight DRM will allow Paramount "to provide legal alternatives to our audiences, enabling them to consume our content in whatever browser or platform they prefer," Bell added.
Entrenched Leader
It seems "very believable" that Silverlight could triple its market share in the upcoming months, but "I don't see Flash just fading away," Laura DiDio, an analyst with Yankee Group, told the E-Commerce Times.
Adobe's Flash has been around for many years and has many loyal users, she noted, so "at this point, Microsoft is going to have to really take the fight to them and knock them off their perch."
It's also important to remember that a newcomer to the space like Microsoft, which is starting from a small base, can triple, quadruple or even quintuple its market share and still lag behind another player, DiDio added. With its much larger base, meanwhile, Adobe could increase its share only by 10 percent and still be doing very well.
Infinite Market
"Many incorrectly assume that the market is finite, and it isn't," she noted. "You're going to have existing customers do upgrades," and while most market estimates consider primarily North America, EMEA (Europe, the Middle East and Africa) and Japan, "there are still many parts of the world that haven't even come on yet."
Adobe has reason to be on its guard, DiDio said: "If I were Adobe, I'd be concerned to see a giant coming into my space." At the same time, Microsoft "will do very well with this, especially with the developers building for the .Net framework, which is fairly big."
Ultimately, "I don't see Adobe withering and dying," DiDio concluded. "I think the market is big enough for two or three major competitors."