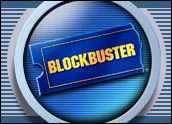 In a surprise move that could reshape the consumer electronics and movie rental industries, Blockbuster went public Monday with an offer to pay as much as US$1.3 billion to acquire Circuit City.
Blockbuster announced that it made the offer to Circuit City directly on Feb. 17 but went public with it because the retailer had not responded to requested due diligence information, such as store sales trends and other data.
Blockbuster CEO James Keyes noted that a merger could create a chain that sells both entertainment devices and the exclusive content for them — similar to the strategy used by Apple in its successful retail store and Web site combination.
'A Significant Premium'
The offer represents a premium of at least 54 percent on Circuit City's recent stock price and comes at a time when the retail chain's sales have fallen amid competition from the likes of Apple, Best Buy and discounters such as Wal-Mart.
"Our proposal offers Circuit City a significant premium to its existing stock price and creates a game-changing retail concept with a sustainable competitive advantage," Keyes said. "We believe the combination will result in a compelling consumer proposition that will drive significant revenue and margin enhancements as well as cost synergies."
Circuit City, however, advised shareholders not to tender their shares, saying the company's board doubts whether Blockbuster can come up with the cash to consummate the deal, especially given the turmoil in the corporate credit markets and Blockbuster's relatively low stock price.
"Circuit City and its advisers have a number of other fundamental questions regarding the structure, sources and uses of funds and consents required with respect to the proposed transaction," the chain said in a response to Blockbuster's offer.
Synergies and Strategies
Circuit City shares shot higher on the news in early trading Monday, soaring more than 28 percent to $5.01 — a far cry from the 52-week high of more than $19. Blockbuster shares slumped, however, falling 12 percent to $2.76.
That response suggests investors are not sold on the synergies and business model that Keyes put forth in his letter to his Circuit City counterpart, Philip J. Schoonover.
The merger, he writes, would create an $18 billion retail company "uniquely positioned for the convergence of media content and electronic devices. We would seek to differentiate products in both Blockbuster and Circuit City stores by offering exclusive content and content-enabled devices."
Sanford Bernstein analyst Colin McGranahan was among those skeptical of the synergistic argument, saying in a research note that the strategic thrust of the deal is vague.
"Strategically, the deal appears to us to be a long-odds attempt by Blockbuster to address its deep structural issues," he writes.
Blockbuster has been dealing with its own competitive issues. For now, those come mainly in the form of Netflix, which used its rent-by-mail service to eat into Blockbuster's market share for DVD rentals. Blockbuster has responded with a by-mail service of its own and has also sought to address emerging threats, such as online video, with other strategic moves, such as last year's purchase of download site Movielink.
"Clearly Blockbuster's traditional core business is one facing a finite time line given the distribution models that are emerging," Yankee Group analyst Michael Goodman told the E-Commerce Times.
Dog and Pony
The Circuit City move is the second major one after the Movielink buy under the leadership of Keyes, a former 7-Eleven executive named CEO last summer. Last week, reports suggested Blockbuster is close to unveiling a set-top box device that would enable it to stream movies directly to customers' TV sets.
"It's going to be a while before the streaming video market makes a dent in DVD rentals, but it's only a matter of time," Goodman added.
Keyes has been seeking to add services and products to its retail store lineup as a way of leveraging its brick-and-mortar footprint, and it could fold Circuit City services such as its Firedog home theater setup business.
The boldness of the Circuit City proposition may suggest Blockbuster feels a dramatic move is necessary, even though it has been performing better, said Wedbush Morgan Securities analyst Michael Pachter.
"Netflix came along and rattled their cage, and it took some time, but Blockbuster responded," he told the E-Commerce Times. Investors may want more insight into how the synergies with Circuit City work, however, since the added value of the content-and-device combination may not be immediately apparent.
Together, the two chains have some 9,300 stores worldwide and 5,500 in the U.S. Some store closings would almost certainly be part of the long-term strategy, at least in markets where the two have stores in close proximity to one another.