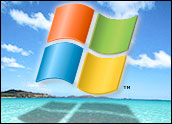 Another front may be opening in the battle for mobile platform supremacy. Microsoft is rumored to be planning to launch its own mobile application store — a rumor that began after some bloggers, including Mike Elgan at ComputerWorld, talked up an ad Microsoft apparently ran seeking talent to assist in the endeavor.
The ad was eventually taken down, but not before it was captured by the media. Microsoft's talent search, according to Elgan's post, suggested the job would focus on the following areas:
Definition of the product offering, pricing, business model and policies that will make the Windows Mobile marketplace 'the place to be' for developers wishing to distribute and monetize their Windows Mobile application.
Responsibility for the business model and key elements that will drive the optimal experience for developers and monetization of the service by Microsoft.
Preparation and driving the cross-group collaboration for the initial launch of the marketplace offering to the developer community this fall.
Preparation and driving the cross-group collaboration with stakeholders in the commercial launch of the marketplace service with the launch of Windows Mobile 7.
Definition and management of the consumer, developer and mobile operator value proposition and supporting materials for use by PR, MCB's developer outreach organization, and other teams across Microsoft.
Collaboration with multiple stakeholders (product team, product planning, developer outreach, business operations, legal and more) in definition on the process, policies and terms of use through which developers and consumers take part in the marketplace.
Teamwork with product planning on prioritization of consumer, developer and mobile operator scenarios.
Support for business development on engagements with mobile operators and integration of the marketplace offering into broader Microsoft services offerings or discussions.
Liaison with the Mobile Communication Business developer outreach organization.
Management of KPIs for the service post launch.
It will be a while before Windows Mobile 7 comes out, but when it does, it now seems it will be accompanied by the app store, apparently code-named "Skymarket." It will likely offer thousands of applications and games for Windows Mobile.
What Took So Long?
Microsoft isn't talking about these alleged plans — it told the E-Commerce Times it had nothing to announce. Even with the scanty and unconfirmed information available, though, the market is betting that Microsoft's Skymarket will look very similar to Apple's App Store for the iPhone, a platform that has proven to be very successful.
More than 60 million applications have been downloaded since it opened, Apple CEO Steve Jobs announced last month.
Then there is Google, which is getting ready to launch its Android Market — the open source counterpart of the App Store.
Rolling out a similar platform makes sense for Microsoft, Joel Comm, a principal with InfoMedia, a developer for the iPhone platform, told the E-Commerce Times.
"I can't believe it has taken them this long, actually. Windows has been a major mobile platform for years," Comm said.
Microsoft's lag in this area, he added, "is just another example of how the company dominates the desktop but is behind the curve in mobile and Web 2.0 technologies."
This move was expected, Scott Anthony, partner with Innosight and coauthor of The Innovator's Guide to Growth, told the E-Commerce Times.
"The only surprise is that it took them this long," he said.
"Apple is poised to do interesting things in the mobile phone space — Google is poised to follow," Anthony noted. "To Microsoft's credit, its mobile phone software is on a lot of handsets. If its developers have an interesting platform to distribute applications and games," then Windows Mobile could dig even deeper into the market.
Apple in Their Sights
Microsoft may not be as late to the party as some would think. Android hasn't yet debuted. Apple, for its part, is facing push-back on many fronts.
"Apple is going after some big companies with a lot to lose," Anthony said. "All of the handset manufacturers are fighting it; Google is fighting it. Apple may wind up winning, but it sure has picked a tough fight."
Still, the iPhone juggernaut is unlikely to be stopped, no matter how much the mobile industry tries to resist.
"iPhone App Store has been a smashing success," Paul Travis, a partner with OneAccord and former participant in Microsoft's Worldwide Partner Program, told the E-Commerce Times. "I've watched people who had never wanted to be on the "crackberry" or the Treo — my platform of choice — feel like the iPhone 'fit' them, and let them get add-ons without being a geek."
Part of the reason for Apple's success is its insistence on owning and controlling the user experience, he added.
Ironically, Microsoft is positioned between Google's open source strategy and Apple's controlled environment.
"What does this mean for Microsoft? It could and should follow with its own App Store, since customers will now understand that is how they extend their phone," Travis said. "However, having worked inside Microsoft as both staff and consultant, I can tell you that Microsoft has a hard time following."