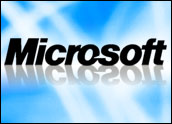 Microsoft plans to speed up the expansion of the Redmond, Wash., campus it has called home for most of its 31-year history by spending approximately US$1 billion over the next three years.
By 2009, the software giant will build out approximately half of a 20-year plan to grow the facility by more than 30 percent, thus creating one of the largest corporate headquarters in the world. The plans have already been approved by Redmond city officials.
More Space Needed
Fourteen buildings will be added, with seven being built and the rest purchased from current owners, adding 3.1 million square feet and creating enough room to house about 12,000 employees.
The additional space is necessary, Microsoft said, because its menu of products has grown to include games, entertainment, search and mobile technologies, in addition to its core business applications.
"In the software industry, things move quickly," said Senior Vice President Brad Smith. "The acceleration of our campus expansion shows our ability to match that pace — as well as our long-term commitment to employees and the region."
The move is welcome news to the Seattle area, where Microsoft is one of the main engines driving the regional economy, and to Microsoft watchdog groups that have been concerned it would follow other companies, especially those in the software industry, in outsourcing a considerable portion of their jobs overseas.
Calling the expansion a "vote of confidence" for the area, Redmond Mayor Rosemarie Ives said the city will need to re-examine its own plans for infrastructure improvements such as highway expansions. Microsoft plans to set aside $35 million for work on public streets, sewers and other infrastructure upgrades, including an overpass to connect the campus, which is now split by a local highway.
Growing Here, Growing There
The move to expand faster in Redmond doesn't necessarily mean Microsoft won't also add jobs overseas. In fact, the majority of the company's workforce is located outside of its home state — with 33,000 workers scattered around the rest of the U.S. and the world compared to 30,000 in the Washington area.
Microsoft's plans call for it to hire up to 5,000 new employees this year, about 40 percent in the U.S.
Microsoft already has a presence in both India and China and is likely to quickly increase its workforce in those fast-growing markets both to maximize its share and to reduce its development costs.
The sheer size of Microsoft's investments is a reminder that it can use its scale to affect its business fortunes. It has used its massive cash reserves to pay dividends and buy back its own stock in the past, and it can also put that money to use to beef up its workforce.
"For all the marks against it and the stumbles it's had, Microsoft is still a massive company with deep pockets that isn't afraid to put its cash to use," Enderle Group Principal Analyst Rob Enderle told the E-Commerce Times. "They can use their size strategically."
Power of Size
That may be a key factor as it responds to challenges from the likes of Google and as it gets set both to launch its new Windows Vista and to compete on other fronts — especially home entertainment. Microsoft no doubt will try to head off Apple's efforts to become the device and software maker of choice for the digital entertainment world of tomorrow.
Meanwhile, Google recently said it would expand its own headquarters in Mountain View, Calif., adding 1 million square feet to triple the size of its current facility. Google has been growing rapidly, adding hundreds of employees each quarter as it rolls out new products of its own.
For both companies, however, a bigger challenge may lie in filling their new buildings; the two often compete directly for the same executives and engineers.
IT workers will be in high demand during 2006, in part due to the direct impact of the two tech giants ramping up to compete head-to-head, suggests a recent report from employment firm Robert Half International.