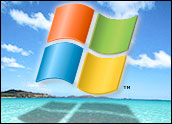 Microsoft is giving PC makers — essentially, companies that make build-to-suit computers — an additional four months to buy the Windows XP operating system. Redmond had originally designated Jan. 21, 2009, as the cutoff for shipping the OS. Now, these manufacturers can take delivery up to May 30.
Now seven years old, XP is becoming the OS that simply won't die — or, at least, the OS that Microsoft can't seem to live without. With Vista seemingly a lost cause, the company is apparently now trying to extend XP's lifecycle as far out as possible, so that the gap between it and the next OS will be as small as possible.
Another point in support of this theory: Microsoft has extended the Windows XP shipping cutoff from Jan. 31 to July 31 for large OEMs such as Dell and HP.
Microsoft's next OS is Windows 7, which is on schedule, according to the software giant, with general availability slotted for early 2010.
Microsoft did not respond to the E-Commerce Times' request for comment.
Vista Haters
At this point, it might be best for Microsoft to close the book on Vista.
"Vista has a stigma in the marketplace that XP — even though it is older — does not," Sterling Marketing Intelligence Principal Greg Sterling told the E-Commerce Times. "I would agree with the premise that that is why Microsoft is extending XP availability support out as much as possible."
Even Microsoft's top-tier PC partners — HP, for instance — have been greatly displeased with both the product and Microsoft's response to its own market needs. HP has filed suit against Microsoft on issues surrounding the OS, including its "Vista Capable" logo. Court documents indicate HP was very irate when Microsoft lowered the requirements for chipsets that qualified for the "Vista Capable" logo — a move that was apparently designed to save Intel money on investments it had made in older chips.
Consumer demand for the OS is low due to the negative reviews Vista has received, Sterling added. "Its perception is that it is difficult to use and riddled with flaws and security gaps."
Vista's quality aside, "certainly, its uptake has been slower than Microsoft had hoped," Charles King, principal with Pund-IT told the E-Commerce Times.
Whether its flaws are real or perceived, current economic conditions make it improbable that many companies will want to invest in an upgrade, he said, especially as XP is seen as a solid workhorse OS.
"There has been a lot of progress made in correcting the problems — particularly with the device drivers," King noted, "but it is pretty clear that businesses are postponing any IT investment right now that they don't have to make." An upgrade to Vista does not qualify as a must-do.
That may change, though.
Waiting for Windows 7
The general disappointment in Vista ratchets up the importance for Microsoft to keep momentum moving for its products and systems as it readies for Windows 7.
The software giant gave developers a preview of its forthcoming OS at the company's Professional Developers Conference earlier this year. It promises to refine certain aspects of the Vista — it's giving users more control over Vista's User Account Control feature, for example — while also improving performance.
Besides making up for ground lost by Vista, Microsoft will be relying on Windows 7 as it dukes it out with Linux for netbook domination. Windows Vista has proven too cumbersome for these stripped-down devices, so speculation is growing that Microsoft will bank on Windows 7 to make inroads in this product category.