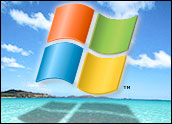 Continuing an ongoing string of acquisitions, Microsoft on Wednesday announced that it acquired Multimap, a leading UK-based provider of location and mapping services.
The acquisition gives Microsoft powerful new location and mapping technology to complement its existing Virtual Earth, Live Search, Windows Live services and MSN, along with the aQuantive advertising platform it acquired earlier this year. The new technology could also be integrated with a range of other Microsoft products and platforms in the future, the company said.
Terms of the deal were not disclosed, though a report in the UK's Times Online suggested that the sum paid was about US$50 million.
Wholly Owned Subsidiary
"The addition of Multimap enhances Microsoft's position as a leading provider of mapping and location platform services," said Sharon Baylay, general manager of the online services group at Microsoft. "This acquisition will play a significant role in the future growth of our search business and presents a huge opportunity to expand our platform business beyond the UK and globally."
Multimap is one of the UK's top 100 technology companies and a leader in location-based search services. Users of Multimap can perform searches from their cell phones for restaurants in a particular area, for example.
Multimap will operate as a wholly owned subsidiary of Microsoft, as part of the Virtual Earth and Search teams in the Online Services Group, Microsoft said.
Expanding Online Services
Microsoft acquired Multimap and other firms as part of an ongoing effort to expand its online services to deliver software, services and premium content and applications to consumers and businesses, it said.
Earlier this week Microsoft announced a deal to be the exclusive provider of contextually driven advertising for CNBC's financial news Web site. It also announced that it will be making display advertising space available on its MSN Mobile portal for the first time, and has signed up Jaguar Cars North America and Paramount Pictures among the first brand advertisers to use the service.
Indeed, mobile is a becoming an area of particularly heated competition. In addition to the $6 billion aQuantive purchase, which closed in August, Microsoft also acquired European mobile software maker Screen Tonic in May, among many others.
Location-Based Technology
Microsoft's existing online mapping service, offered as part of its Live Search brand, is already one of the best out there, Matt Rosoff, an analyst with Directions on Microsoft, told the E-Commerce Times.
Adding Multimap to its offerings could not only add traffic and European data, but also makes particular sense because of the company's location-based technologies, Rosoff added.
Microsoft has already made significant investments without making much headway against Google in the realm of traditional search, so mobile search could be a new area of focus, he explained.
"I think Microsoft is beginning to recognize that within the paradigm of regular Web searches, Google has things pretty well locked up, so now it's trying to move quickly into other areas," Rosoff explained. "They did a great job with their mapping service — now it's just a matter of bringing it to users and enabling the advertising opportunities."
Enterprise Mapping
Mapping has also become a significant element in enterprise settings, as companies increasingly combine maps with other enterprise applications, David O'Connell, a senior analyst with Nucleus Research, told the E-Commerce Times.
Google has already acquired a presence in the enterprise, which could be putting Microsoft on the defensive, he added.
"Google Maps is extremely powerful, and enables companies to expand their business intelligence applications," O'Connell noted. "I think Microsoft is saying, 'We need to be able to do something like this for our small to medium-sized businesses.'"
Microsoft shares rose 99 cents, or about 3 percent, to $35.09 in Wednesday trading.