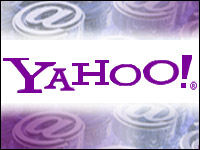 Microsoft may now be looking at a team-based approach to buying Yahoo. The company has talked with other media corporations about partnering up to split Yahoo's assets, according to a report in The Wall Street Journal, which cited sources close to the discussions. Microsoft could buy Yahoo's search business, while MySpace or AOL would take the rest of Yahoo's services, the Journal reported.
Yahoo's shares have already spiked with the news, jumping almost 6 percent to US$21.38 a share in morning trading. The reports, however, do note that the talks are "preliminary" and still far from being anywhere near an actual deal.
Team Value
The idea of breaking Yahoo up could give both parties what they're looking for in the deal. Microsoft withdrew its original $47.4 billion offer in May after Yahoo's board of directors indicated they wanted a higher sum. This kind of arrangement could achieve that.
"Microsoft is willing to take only those parts of Yahoo that are doing something massively better than they are," Dr. Jerome Katz, Coleman Foundation professor of entrepreneurship at Saint Louis University, told the E-Commerce Times. "The trick would be … to find someone who would come in on a deal with them and walk away with parts of Yahoo that they would value."
That, Katz explained, would let each individual company pay for the portion of Yahoo that it sees valuable — thus resulting in a higher overall amount than Microsoft would be willing to pay on its own.
"If that works, then they can go to Yahoo with a stronger offer," he said.
Yahoo has previously rejected the idea of selling only its search business — an understandable stance, Katz believes.
"The search engine is what powers eyeballs to everything else. They sell the search engine and the individual units of Yahoo may not be strong enough to bring in the same level of viewership that they have now," he noted.
This model, however, would result in a full sale — just not all to the same place.
The Entrepreneur Factor
Part of Yahoo CEO Jerry Yang's hesitancy to seal a deal may stem from what Katz calls a "classic problem" of entrepreneurship.
"Entrepreneurs have a hard time letting go of the business, and one of the ways they reinforce that in their own mind is by overvaluing it," he observed. "A lot of small businesses close instead of being sold because the owner couldn't get the price they felt the business deserved. They'd rather just walk away with nothing and say they did it their way."
Yang, Katz speculated, may suffer from the same biased perspective of how much his company is really worth.
"You start wondering if Yang's idea of the value of the business is influenced because he's the founder — and to him, it is worth more," he said.
Antitrust Investigation
In the midst of all this, Yahoo is facing a federal antitrust investigation into its recently struck advertising deal with Google. The partnership — announced just after the meltdown of the Microsoft talks — places Google-generated ads on some of Yahoo's search pages, with Yahoo taking a portion of the revenue. The Justice Department is now looking into whether that arrangement creates an effective monopoly.
"The argument is that Yahoo and Google are now competitors … and what they're doing here won't add anything to the consumers — but will cause them to cease competing with each other," Don Knebel, an attorney specializing in intellectual property and antitrust violations, told the E-Commerce Times.
"That's what the Federal Trade Commission will have to weigh and ultimately a court will have to decide: Do the benefits of this outweigh or not outweigh the harm of having two people who are competitors of each other get together in a marketplace that has this few players?" said Knebel, a partner with Indianapolis-based Barnes & Thornburg.
The key to gaining approval, then, will be demonstrating that the venture will add something to the marketplace that wouldn't otherwise exist.
"It's not unprecedented that there can be such deals," Knebel pointed out.
The fact that the search industry is such a relatively small field, however, could work against the companies.
"I think this case is made more difficult by the fact that there are so relatively few players that are successful in the search market," Knebel observed. "A deal between Yahoo and Microsoft would have been less likely to create antitrust concerns because it would be by the number two and number three players in the market, creating a better competitor for the number one. This would appear to me to be more difficult because it would seem to enhance the strength of Google, which is already dominant."
Search Expansion
In the meantime, Microsoft is focusing on expanding its own Live Search platform. The company confirmed this week it had purchased San Francisco-based Powerset, a search engine focusing on natural language queries as opposed to the typical keyword-driven approach. The utility works to understand the context of a user's search and generate more relevant results.
"Problems exist because search engines today primarily match words in a search to words on a Web page," Satya Nadella, senior VP of Microsoft search, portal and advertising, explained. "We can solve these problems by working to understand the intent behind each search and the concepts and meaning embedded in a Web page."
All the developments highlight the increasingly competitive nature of the Internet search industry — an industry certain to continually evolve as each company fights for its share of the pie.