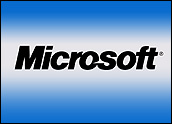 Microsoft's rivals on Wednesday banded together to bring a new charge against the software giant to the European Commission: unfair competition.
Microsoft "threatens to deny enterprises and individual consumers real choice," the European Committee for Interoperable Systems (ECIS) argued. The ECIS was formed in 1989 and includes IBM, Oracle, Sun Microsystems, Nokia, RealNetworks and others.
The ECIS is asking the Commission to "put an end to practices that reinforce Microsoft's existing monopolies and extend its market dominance into a range of existing and pre-announced future product ideas."
Bullying Microsoft
It seems half the software world is ganging up on Microsoft. Beyond commercial software vendors, open-source players are also part of ECIS. Red Hat, the world's leading Linux distributor, and Opera Software are among those targeting Microsoft.
Does the ECIS have a valid argument against its behemoth rival? Or is this just a bunch of Microsoft competitors seeking to stir the pot of trouble for the software giant?
Florian Mueller, founder of the NoSoftwarePatents.com campaign and voted among the "top 50 most influential people in intellectual property" by Managing Intellectual Property magazine, is betting on the latter. Mueller sees why Microsoft has stated that ECIS is a group of competitors who use regulatory processes to gain a business advantage.
"The ECIS consortium and the European Commission are not credible in claiming they want a more competitive market," Mueller told the E-Commerce Times. "The European Commission and the driving forces behind ECIS push for software patents, which I consider a much more anti-competitive device than anything that this anti-trust case is about."
A Weak Case
The ECIS also called for limits placed on Microsoft in a 2004 antitrust decision to be enforced rapidly. The commission had ruled that Microsoft illegally abused its software dominance and was ordered to license proprietary information to competitors.
Microsoft is currently appealing the 2004 European Commission decision, in which the the European Union's antitrust regulator levied a record US$592 million fine against the company. Microsoft was not immediately available for comment.
The European Commission's case against Microsoft is weak, according to Mueller. Unbundling Windows Media Player from Windows is an unreasonable demand in the days of multimedia computing, he argued, and publishing documentation and disclosing source code related to networking protocols is an overreaching demand.
"Interoperability is important, but so is intellectual property," Mueller noted.
An End in Sight?
The ECIS complaint focuses on "a range of Microsoft business practices that threaten to deny enterprises and individual consumers real choice among competing software products," according to the group's statement. ECIS offers Microsoft Office suite of programs as an example of how the company makes it difficult for rivals to gain market share.
Is there an end in sight for Microsoft's European woes? Perhaps not any time soon. Many are watching these developments, which have potentially far-reaching implications for the European software industry.
"Some people in the European Commission have made this anti-trust case a matter of personal ego and institutional power," Mueller said. "I'm concerned about that because even though Microsoft has a reputation for being an aggressive competitor, I still wouldn't want to see the softwaremarket regulated by EU bureaucrats."