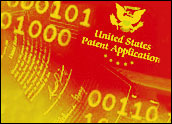 Microsoft first talked about pay-as-you-go computing years ago, but a recent patent publication suggests the software giant is moving ahead with an alternative strategy for expanding PC access around the world.
The application, filed on Dec. 25 with the U.S. Patent & Trademark Office, provides a glimpse of what could be Microsoft's vision of the future of computing.
Here's how it might work: Users would get a free or steeply discounted PC that comes with a variety of performance options in terms of software, processing speed and memory. Then, users would pay for whatever options they choose on a per-use basis.
Here's the downside: Microsoft acknowledged in its patent that the pay-per-use, or metered computing model, would cost more over the long haul than it would to buy upfront a PC loaded with software.
Microsoft's stock was down 1.36 percent to $18.87 per share in late-day trading Monday.
Target Customers?
Microsoft doesn't say in the patent what type of customer — consumer or business — it hopes to target with its metered computing technology, but that hasn't stopped some from speculating.
"Microsoft has talked about using something like this in developing countries where people can't afford the up-front costs of a PC or a broadband connection," said Sid Parakh, an equity analyst with McAdams Wright Ragen.
However, the metered computing model might work in developed economies if the PCs were heavily subsidized by PC vendors, Parakh told the E-Commerce Times.
The metered computing model would most likely target the low end of the consumer market in developed countries, said Rob Helm, an analyst at Directions on Microsoft.
"Years ago, I would have said this model wouldn't work here," Helm told the E-Commerce Times. "It would most likely be connected with some other sale like wireless broadband service."
In other words, cable, telco and wireless carriers might offer the metered computing option to consumers if they buy a subscription for an Internet connection.
"Ad-supported revenue models such as Google would have a lot of interest in this model, too," Helm said. "Google is always interested in additional end points for its online ads."
Not for Businesses
That said, most businesses would have little to no interest in the metered computing model, McAdams' Parakh said.
"Anyone using a computer at work is pretty much on it all the time, so the pay-per-use model probably doesn't make sense," he said.
However, the model might make more sense for small companies and startups trying to rein in their initial short-term capital costs, he said.
In the Works for Years
The metered computing model is not new. HP first offered it as an option in late 2001, and Microsoft has been tinkering with it for years, Parakh said.
Just how big a bet Microsoft is making on the model is unclear, however.
"I don't think Microsoft will move to metered computing exclusively," Parakh said. "There's no reason to stick to one particular model."
Microsoft recently disbanded one of the units responsible for the pay-as-you-go computing model, Directions on Microsoft's Helm noted. Microsoft might have filed the patent to allow partners to pursue pay-as-you-go computing while still letting Microsoft maintain some control and reap some of the benefits from the model, he speculated.
"I wouldn't view this patent as Microsoft doubling down on this model," Helm said.