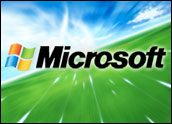 In a move that's left some observers scratching their heads, Microsoft has acquired a German comparison shopping site, Ciao for US$486 million in cash.
Ciao, which is owned by Wilton, Conn.-based Greenfield Online, provides consumer reviews and ratings as well as comparative prices from e-commerce companies. Ciao gets more than 26 million unique visitors per month and has also generated more than 5 million product reviews.
The transaction is expected to close some time in the fourth quarter.
Greenfield shareholders will get $17.50 per share, according to a Microsoft statement. That's 1.4 percent higher than where Greenfield's shares closed yesterday. It's also 32 percent higher than a previous acquisition offer from Quadrangle Group, which had offered to buy Greenfield for $15.50 per share. Greenfield ended its dealings with Quadrangle on Aug. 26 to go after other offers.
'Crazy Valuation'
The $486 million price tag for Ciao caught observers off guard.
"That sounds like a crazy valuation," Forrester Research analyst Sucharita Mulpuru told the E-Commerce Times. "I can't imagine any comparison-shopping engine going for that much. When you look at Shopping.com or PriceGrabber.com, none of them were sold for that much, and they had traction in the market. It's astounding to me."
The e-commerce market in Europe isn't as well developed as the U.S. e-tailing market, Mulpuru noted.
"European e-commerce is much further behind U.S. e-commerce," she said. "I'm beside myself trying to figure out how (Microsoft) thinks they're going to monetize this."
Odd Fit
"Microsoft is not an e-commerce company, so it's a little strange that they'd be buying a company that focuses on e-commerce," Matt Rosoff, an analyst with Directions on Microsoft, told the E-Commerce Times. "However, it does make sense in the context of search. Basically, they want to make Live Search the best place to start when you're buying a product online."
Rosoff said that Microsoft already offers comparison shopping and consumer review services, but he thinks the Ciao acquisition could help enhance those capabilities.
"Now, Microsoft will not only be able to direct you to the product you're looking for, they'll also be able to send you to the site that offers that item at the cheapest price," Rosoff said.
Rosoff said the Ciao acquisition is just the latest salvo in Microsoft's so-far failed bid to catch up to search rivals Yahoo and Google in terms of Web traffic and online advertising revenue.
"Microsoft is still third in market share, and there's been no progress in the three or so years since they started making search and search advertising a priority," he said. "They remain at anywhere between 8 percent and 10 percent, while Yahoo's at about 30 percent and Google is at 60 percent."
Is Microsoft Desperate?
For her part, Forrester's Mulpuru thinks the Ciao acquisition shows just how desperate Microsoft is to catch Google and Yahoo.
"At some point, you have to question whether this acquisition is rational or not," she said. "I don't know that the chips are that far down. I don't know that this is a completely unrecoverable situation where (Microsoft) has to pay half a billion dollars to gain traction in the search market. It does seem to be a little bit desperate."